The bathroom is very important and most used room in the home. Menage Total Bathroom cleaning tips will help to clean the bathroom like a professional and in an easy way. Follow the below-mentioned tips to clean out the dirt present in the Bathroom Cleaning and make it a safe place free of germs and bacteria to stay healthy.
Use a Squeegee
When you do not use the shower curtain close and pull it up so that the water can stay in the folding. Spread the towel over two hooks to dry and hang the towels on the rod. Wipe and clean down the shower walls with a squeegee after every cleaning is done.
Air Circulation
To discourage mildew growth in the bathroom, try to increase the amount of air circulation and light to decrease moisture and mildew growth. Use the fans during the shower and open windows on a regular basis.
Bathtub Rings
Dirty Bathtub rings are normally the result of oily bath products. Clean with the help of warm water and an abrasive cleanser after using the products.
Healthy Cleaning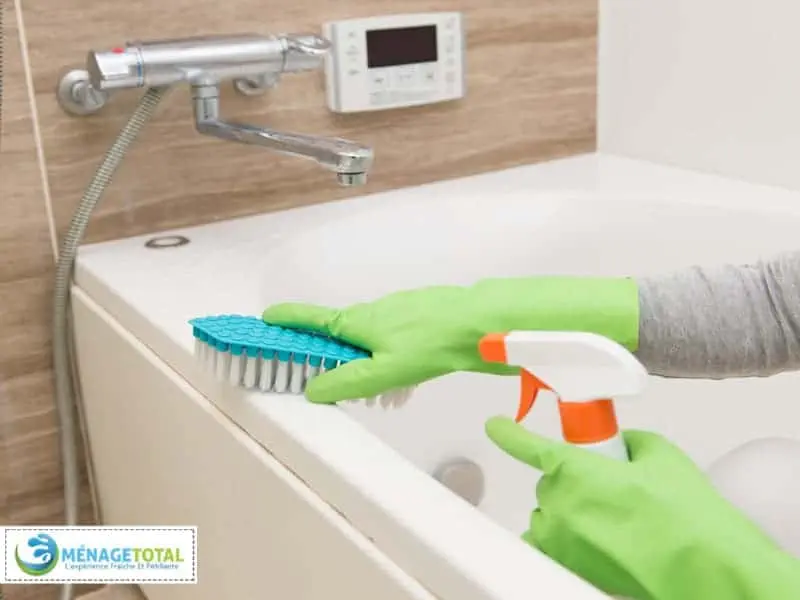 Many cleaning products nowadays only remove dirt leaving behind harsh chemicals that are unsafe for health. Try the old way of cleaning using gentle soaps and simple cleaning products that you can find easily such as baking soda and vinegar for a safe and healthier lifestyle.
Stop Mildew
Grout absorbs oils from shampoos, conditioners, and soaps, which leads to mildew growth that spread to the tiles. Clean the mildew with a mix of water and bleach and a soft brush.
Regular Monthly Cleaning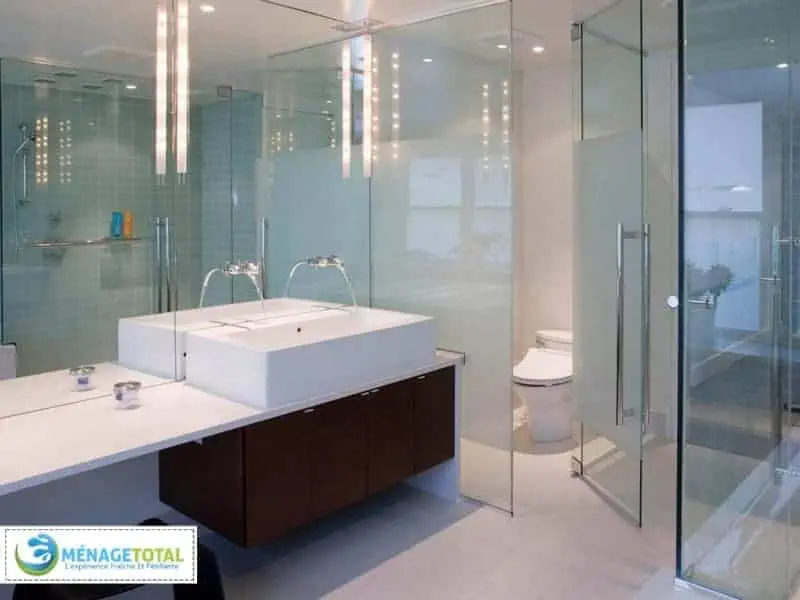 Every month give the pipes a good cleaning to keep it clear of grease, oil, and hair clogs. Pour baking soda down the drain, followed by a cup white vinegar. The mixture will work very well. Let it stay for a few minutes to dissolve the fatty acids, and pour boiling the water down the drain to wash and open the clogs.
Soap Scum Solved
Clean soap scum by using an all-purpose homemade cleaner. A solution of white vinegar and water will cut and clean the stubborn stains and residue and use always to wear the gloves and rinse it properly and completely afterward.
Clean Bath Toys
Bathroom Cleaning Clean bacteria and mildew from the bath toys by using vinegar and water. Fill a bucket with warm water and by adding up vinegar. Soak toys for 10 minutes and rub the toys gently with a sponge and allow them to try. The acetic acid in the vinegar removes the dirt build up as well works as a natural disinfectant.