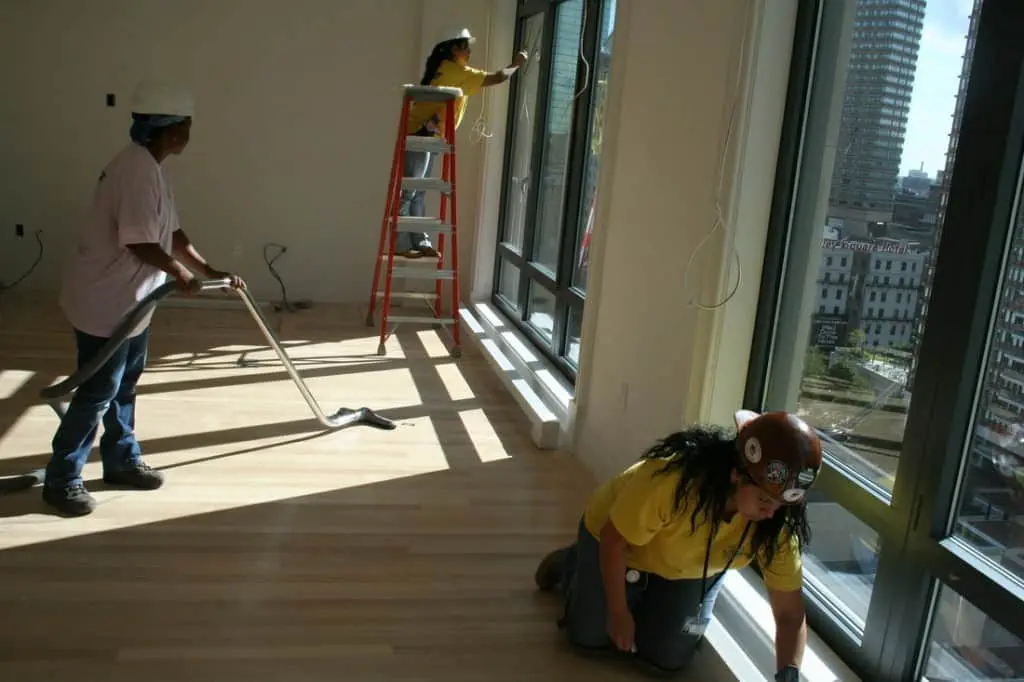 Construction crews and workmen may be good at their jobs. They just have completed the construction work. They leave a huge amount of trash, mess, or garbage behind them. You want to get it clean thoroughly. You should contact us. Not to mention, Menage Total is the best cleaning company which deals with this huge mess. We provide you After Construction Cleaning Services Longueuil.
We perform all those tasks which are necessary for "After Construction Cleaning Services Longueuil"
Tackle with construction debris
Exterior clean up
Interior cleaning
Ceiling, walls, and floor cleaning
Our professional cleaning staff performs all these tasks in newly constructed building cleaning;
Tackle with construction debris
The first step that our staff performs is to pick up debris from there. Furthermore, they clean all the scattered particles and material wastage from there. Most of the construction companies clean the mess but that is not enough and satisfactory. Our cleaning will remove all the trash and debris remain behind during your remodeling projects or new build.
Exterior Clean up
The external area of your building is the first thing customers see. Our cleaning staff works hard to clean the walkway, outside of the entrance, and stairs. They sweep, power wash, and give a good scrub to those places.
Interior Cleaning
The inside matter is the most important one. There are rooms to clean, floor to give power wash, kitchen to remove dust, damaged paints, cleaning the ceiling, light fixtures, and many more things. Our Cleaning Staff deals with all the leftover, mess, material, and all the debris inside the building. They deeply clean the kitchen and bathroom because these portions need it very crucially.
Ceiling, walls, and floor cleaning
If there are spots on these portions they really look awkward. If there are spots on the ceiling it will reduce the beauty of it. There is a ceiling fixture which needs to be cleaned. Our cleaning staff cleans the smudges from the walls. Clean the baseboard and then move toward floor cleaning. If you have a carpet we clean it too.
If there is damaged the paint our cleaning staff repairs it. Clean the smudges over there. Then they deal with windows and mirrors in the entire building.