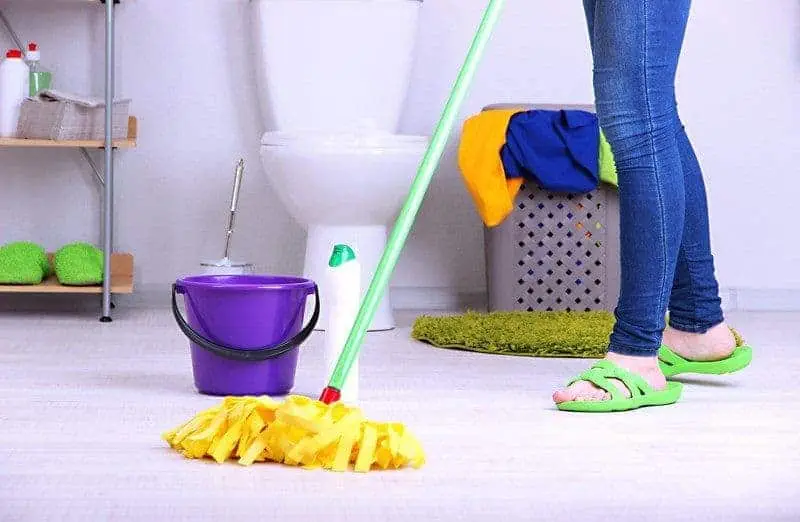 There may be smell, odor, and germs in your bathroom. People use it on a frequent basis. There may be a lot of mess and germs in the bathroom. The smell and odor spread all around. Are you want to get rid of it? Here Menage Total tells you the method how to deal with this problem. We are going to tell you about the Bathroom Cleaning Tips Longueuil. You can easily clean all the mess from the bathroom with the help of these cleaning tips. The Bathroom Cleaning Tips Longueuil include;
Clean the sink
Bathtub cleaning
Spots removing
Wall, floor and commode cleaning
Menage total provides all of these services in the Bathroom Cleaning Services Longueuil;
First of all, we remove all the objects and things from the sink. Then we clean all the spots made on it. Our cleaning staff uses baking soda to clean the sink. They use vinegar for the purpose of removing spots and watermarks from the sink. The drainage of the sink needs cleaning services as well. Is there any blockage there remove that.
The shower you have in your bathroom appeal for cleaning services. Our cleaning staff is experienced and trained enough to deal with all of these works. They use a sponge to give initial cleaning. If there are any rust spots on the shower pipe. We clean it with care. We remove any mold from there and brings the shine back.
Bathtub Cleaning
Menage total provides you detailed Bathroom Cleaning Services in Montreal, Laval, and Longueuil cities. Our cleaning staff is trained and experienced to clean the bathtub. They use vinegar to remove watermarks from the tub. They use warm water and organic cleaning products to clean it.
Spots Removing, Bathroom Cleaning Tips
There may be different spots and stains in your washroom. Our cleaning staff removes the spots of scum and soapy water from the corners of your bathroom. The scum creates white spots and sometimes pale spots on the floor surface as well. The soapy water creates spots on the walls of the bathroom.
Wall, Floor, and Commode Cleaning
Bathroom Cleaning Services Longueuil includes wall, floor, and commode cleaning services. Menage Total cleans all types of spots from the bathroom walls. Our cleaning staff cleans the greasy spots, spots of scum and soapy water from the floor. Our cleaning staff cleans the commode. They remove all the mess from it make it disinfect and remove all the smell and odor from it.
Summary
Service Type
Professional Cleaning Services Montreal
Provider Name
Hany Elreggal
,
3583 Rue Ignace
,
laval
,
Quebec
-
H7P 3R4
,
Telephone No.514-654-4988
Area
3583 Rue Ignace, Laval, QC H7P 3R4, Canada
Description
Menage Total providing cleaning services to our clients. It's the best Cleaning Company in Canada. It is operationally in working in major cities like Montreal, Laval, and Longueuil and other parts of the country as well. You can simply contact us to get our cleaning service.