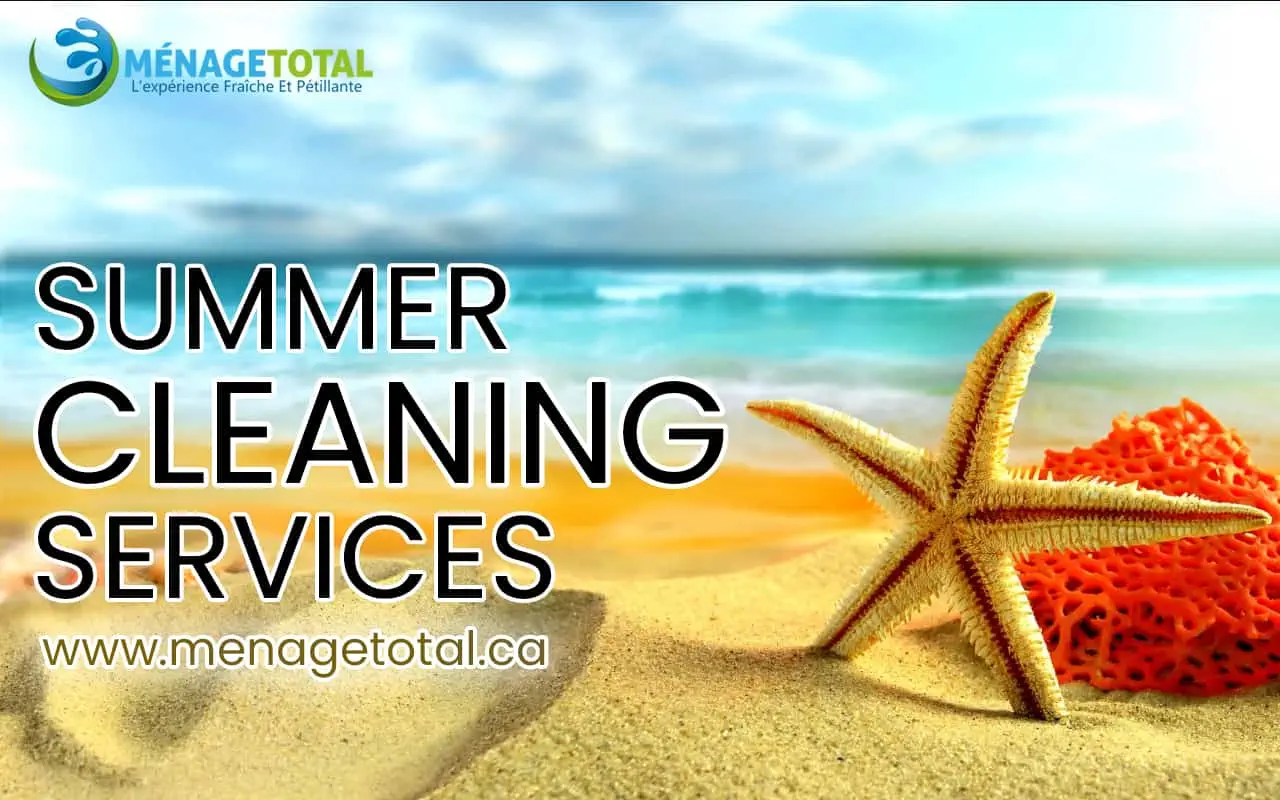 Summer means the sunny days and a dry heat depending and need for summer cleaning. In Montreal, one thing to agree is for the carefree summer cleaning and having a deep cleaning of the house is the best thing. We have put together some ideas for the carefree summer cleaning to make you free of stress and have time to relax.
Wiping Down Surfaces
A necessary chore if you live in a humid area. Wiping down the surface with a damp cloth by the end of the day will make sure the water spots and mildew is out of place.
 Getting the Kids Involved for summer cleaning
The kids are there for the summer vacation. You can utilize them by involving them in the cleaning process. The kids can learn valuable lessons for carefree summer cleaning during the summer. They can assist quickly by taking the clothes and putting them in the hamper. Moreover, placing the dirty dishes in the sink after eating. Take the opportunity and teach the younger children to help you vacuum and cleaning the house.
Cleaning the Doormats and outside Furniture
As the kids move in and out of the house. There is a chance of bringing dirt, dust and germ in. Make sure for a carefree summer cleaning idea to wipe the feet each time they enter the house. Clean the doormat at least once in a week for cleaning. It is best for the house cleaning and keeping the germs and muddy prints away.
You can wash down the outside furniture while you are taking care of the doormats. Use a sponge to clean the furniture every week. The chairs and tables are used in the warm weather. Keep the dust from building up and use water to clean them properly and have the furniture nice and clean.
We hope you liked the ideas of carefree summer cleaning and make some use of them. If you don't want to do it yourself, then give Menage Total a call for a regular, weekly, and monthly cleaning on (514) 654 4988. We can handle all the cleaning services for you and give the house an effective clean.