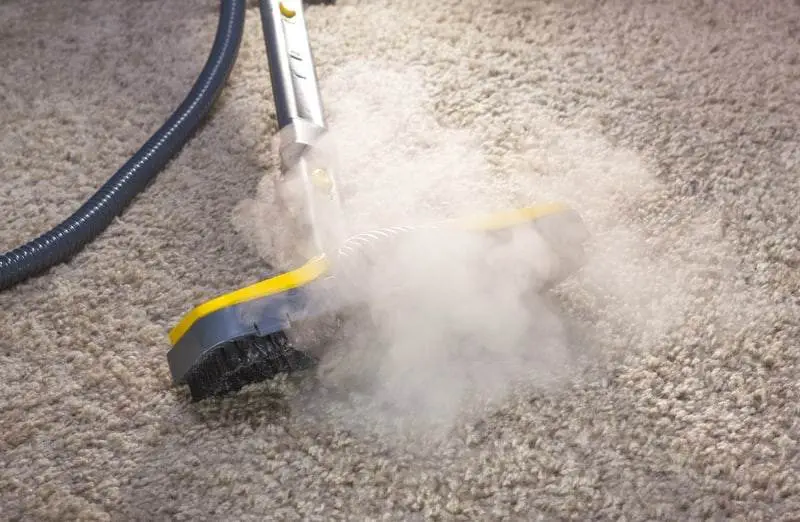 Cleanliness matters a lot no matter where you are and at which part of the world you are living. A clean environment is so much important for the health of human beings. Cleanliness has a wider approach it includes your residence, house, apartment, office, and the object there. Like other objects carpet cleaning matters a lot. It can spread dust and sprouting. If you want to get professional cleaning services not only for the carpet but also for the entire range of cleaning issues. Not to mention, Menage Total is the best cleaning company in Montreal, Laval, and Longueuil for the last 1o years of service. We provide you the best Carpet Cleaning – steam cleaning services.
Pre-spraying
Menage total has a professional cleaning staff which is professionally trained. They spray on the carpet before starting the thorough cleaning of the carpet. It cuts down the dirt buildup from the carpet. It helps to clean the sand particles from the carpet.
Scrubbing and shampooing
When the spray sits and loosens the dirt build up from the carpet our cleaning staff makes a mixture using a shampoo and warm water. Half filled bucket is enough to clean the carpet. Pour a reasonable amount of shampoo. Then apply it on the carpet to clean it thoroughly.
Vinegar and baking soda
There are a number of cleaning agents which are helpful to clean a carpet. White vinegar and baking soda are natural cleaners. These green cleaning products are very useful in cleaning jobs. These have multiple uses. Menage Total uses high-power machines to scrub the carpet and clean it.
Rinsing 
Furthermore, our cleaning staff cleans the carpet thoroughly. They use plain water for further wipes off stains and deep down dirt. We have machines and instruments which make it easier to deal with stick dirt and dust.
High-power vacuumers
In the beginning, and at the end of the cleaning process. Our cleaning staff uses high-power vacuumers. At the beginning of the cleaning process, it removes the dust from the carpet surface. When our staff has completed its cleaning work they let the carpet getting dry in the airy area. When it gets dry they again apply high-power vacuumer on it to pick up the dirt and dust left behind.
Menage Total is the best cleaning company and certified as well. You can get our professional Carpet Cleaning – steam cleaning services anytime and anywhere in Montreal, Laval, and Longueuil. Just contact us at (514)-654-4988 or visit our site menage total
Summary
Service Type
Professional Cleaning Services Montreal
Provider Name
Hany Elreggal
,
3583 Rue Ignace
,
laval
,
Quebec
-
H7P 3R4
,
Telephone No.514-654-4988
Area
3583 Rue Ignace, Laval, QC H7P 3R4, Canada
Description
Menage Total providing cleaning services to our clients. It's the best Cleaning Company in Canada. It is operationally in working in major cities like Montreal, Laval, and Longueuil and other parts of the country as well. You can simply contact us to get our cleaning service.