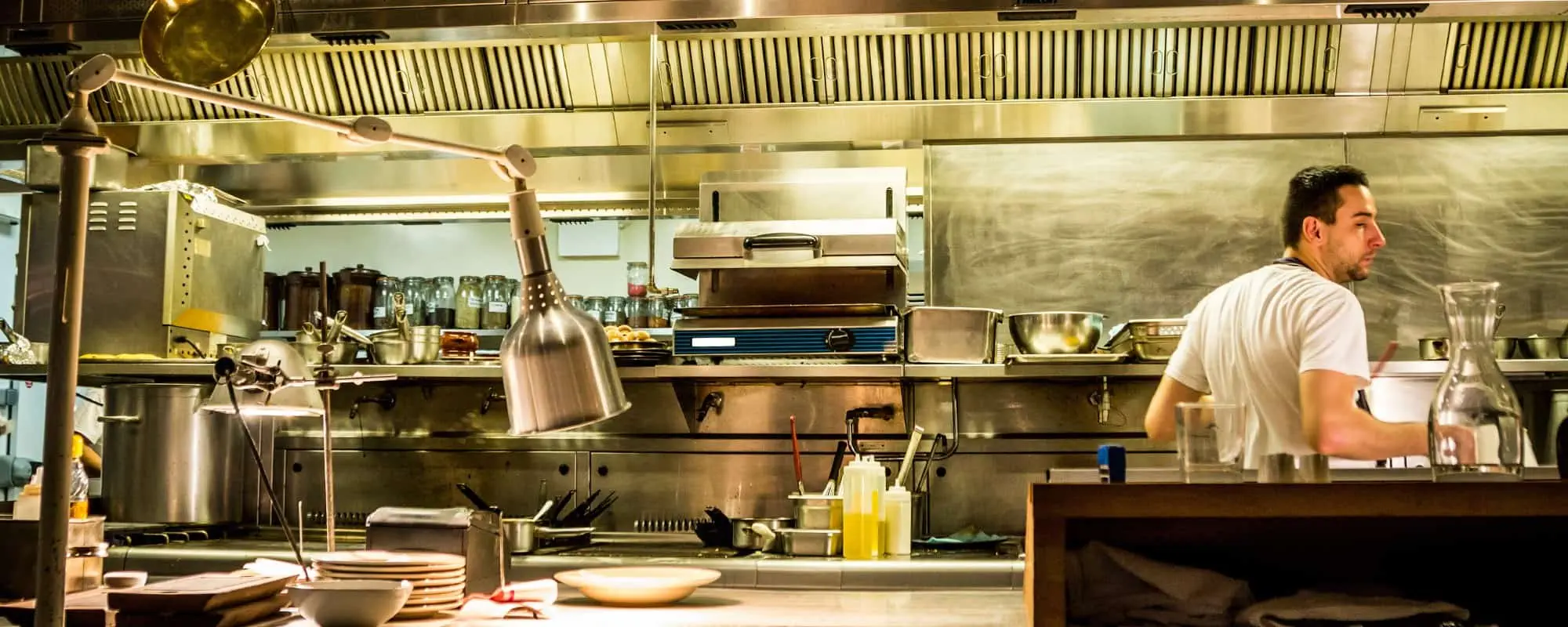 There are a number of challenges to keep a kitchen clean in a restaurant. Even though in homes it is a very tough job to clean the kitchen. There are a number of tasks which need time and efforts. When it comes to restaurants it is one of the biggest challenges to keep a running and busy kitchen clean. Staff is performing multiple activities there. Regular cleaning can seem overwhelming if you don't have a system in place. Not to mention, Menage Total is the best cleaning company which provides you with Commercial Kitchen Cleaning – best services which fulfill your needs and provide you full of satisfaction.
To assure you a well-maintained and hygienic commercial kitchen we have developed a proper work plan. We have included each and every detail in it which you can consider in kitchen cleaning.
What items need cleaning after each shift?
There are some items, utensils, and appliances which need regular cleaning services. Kitchen staff already sub-conscientiously working on them into their schedule but they need more than routine cleaning. They need deep cleaning services. Our cleaning staff is well-trained and experienced to provide you with deep cleaning.
They clean grill between cooking red meat, chicken and fish items. Clean the line and prep areas switch cutting boards, replace the sanitizing water and cleaning rags. Our staff empties the trash bins after each shift. The fryers, grill, stovetops, and cooking pans need cleaning services.
Daily cleaning services
Some restaurants hire professional cleaners at night to save time and money spent on deep cleaning. We call it "night porter" who makes sure the kitchen is up to the cleaning standards and make it ready for the next day of services.
Weekly cleaning services
Our cleaning staff provides you weekly cleaning services as well. They clean your reach-in cooler, remove the grease and oil stains from the oven. Oil cast from iron cookware and use drain leaner on the floor drains.
Monthly Cleaning Services
On different shifts, some monthly jobs are scheduled throughout the whole month. Our cleaning staff washes behind the hotline like an oven, stove, and fryers to cut down the grease build up. They clean the freezer and refrigerator, sanitize the ice machine. Our staff calibrates ovens and thermometers. Wipe down the dry storage area as well.
for further details and queries call us at (514)-654-4988 or visit our site www.menagetotal.ca
Summary
Service Type
Professional Cleaning Services Montreal
Provider Name
Hany Elreggal
,
3583 Rue Ignace
,
laval
,
Quebec
-
H7P 3R4
,
Telephone No.514-654-4988
Area
3583 Rue Ignace, Laval, QC H7P 3R4, Canada
Description
Menage Total providing cleaning services to our clients. It's the best Cleaning Company in Canada. It is operationally in working in major cities like Montreal, Laval, and Longueuil and other parts of the country as well. You can simply contact us to get our cleaning service.