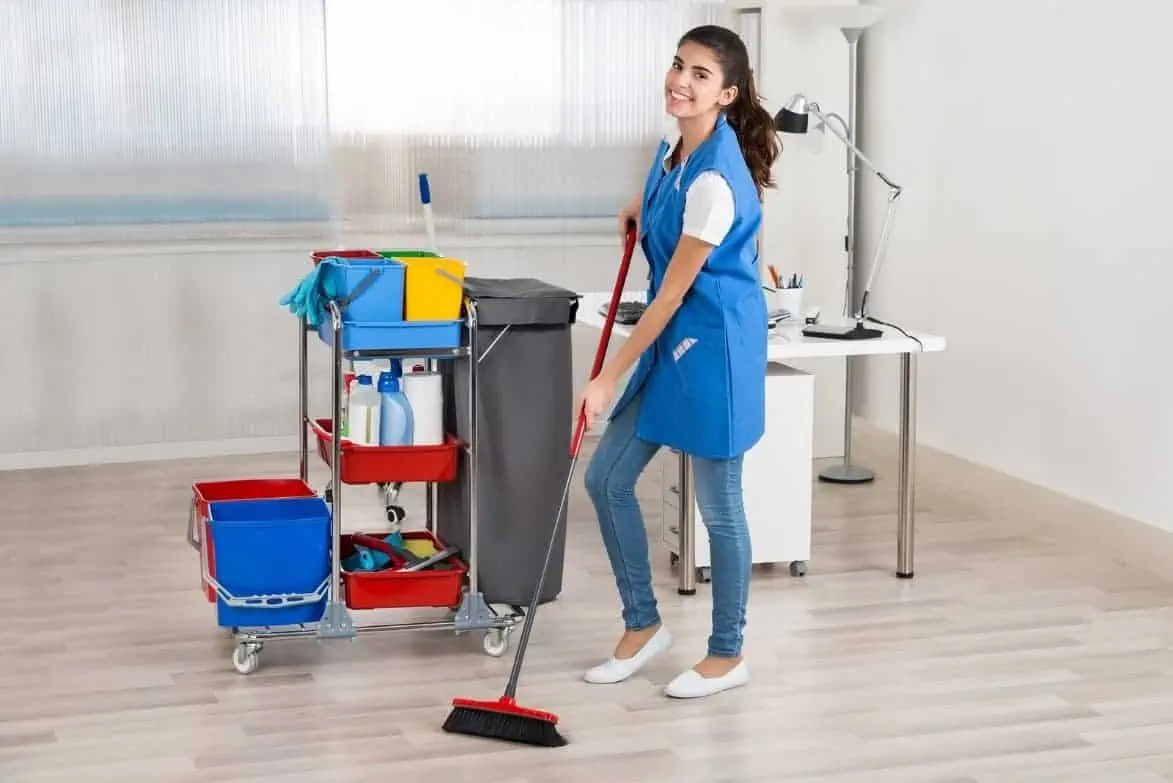 It is much important to keep the workplace clean and neat. If your office is not clean your workers won't work with concentration. On the other hand, a clean and neat workplace enhances the concentrations of the workers in work. They work with full peace of mind without any distraction. Menage Total provides you Commercial Office Cleaning Laval. If you want to get professional cleaning services for your office, you should contact us.
Menage total performs these works in Commercial Office Cleaning Laval;
Organize your scattered paperwork
Wall washing work
Disinfect the bathroom
Kitchen cleaning
Dusting and washing of the floor
Organize your paperwork
If important papers and documents are scattered all around, it is important to organize them first. Menage total starts working with organizing these documents in proper order. It helps to assess the work which has to perform for Commercial Office Cleaning Lav al.
Wall washing work
The building is easy to clean from inside but it's quite a difficult job to clean the walls of the building. Menage total provides you wall washing services in Montreal, Laval, and Longueuil. Our cleaning staff cleans the building walls. They remove all the stick dust on them. They remove the dusty spots from the walls. We bring their shine back and make them as they were new.
No matter where the dirt and dust is. If someone sees the mess and dirt anywhere in the office. He will percept that it's unprofessional. Windows need cleaning as well. Menage total deals with window cleaning efficiently. We provide you detailed window cleaning services. Menage Total deals with all types of Commercial Office Cleaning Laval work.
Our cleaning staff disinfects the bathroom. We clean all the mess from there. Our cleaning staff works with the care they remove all the spots, of scum and soapy water from the walls and floor. They remove the rust spots from the shower and make it shiny. Our cleaning team cleans the commode and removes all the mess from there. They remove the smell and odor from your bathroom.
It is much important to clean the kitchen, remove spots, crumbs, and dust from there. Menage total deals with all of these issues with great care. We do dusting in kitchen remove cobwebs if there are any. We clean the walls, floor, and air duct over there.
Menage total performs all of the commercial office cleanings works. We clean do the dusting on your office floor. A huge shoe feet traffic come on it and it gets dirty. There are many spots and dust accumulate on its surface. It needs to be cleaned. Menage total cleans all the dust, dirt and spots from the floor.
Summary
Service Type
Professional Cleaning Services Montreal
Provider Name
Hany Elreggal
,
3583 Rue Ignace
,
laval
,
Quebec
-
H7P 3R4
,
Telephone No.514-654-4988
Area
3583 Rue Ignace, Laval, QC H7P 3R4, Canada
Description
Menage Total providing cleaning services to our clients. It's the best Cleaning Company in Canada. It is operationally in working in major cities like Montreal, Laval, and Longueuil and other parts of the country as well. You can simply contact us to get our cleaning service.