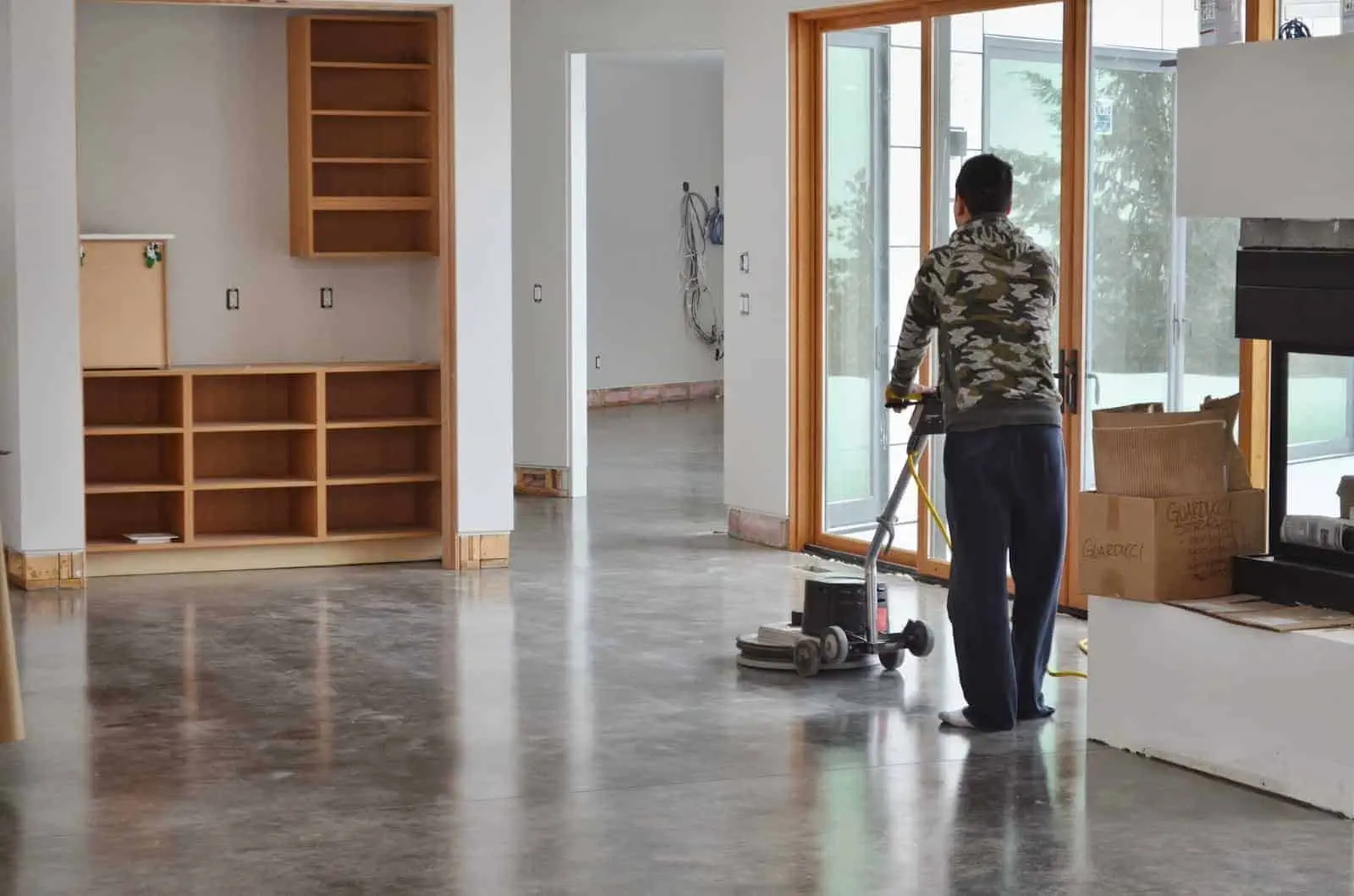 Like all alternative flooring surfaces, concrete floors become boring and dirty over time. Professional cleaning by MENAGE TOTAL's Concrete Floor Care process brings new life to concrete floors!
MENAGE TOTAL has been cleaning homes and businesses. We've diode the means on carpet, upholstery, wood floors, air ducts, tile & grout, natural stone and now concrete! When you clean with MENAGE TOTALyou're not just getting a man in a van. You're obtaining the expertise and experience of our entire team. Our instrumentation, processes, and training give you the best clean there is. We provide a regular basis, weekly or biweekly cleaning services in Montreal and Laval. MENAGE TOTAL's deep concrete cleaning process removes the toughest dirt safely and effectively.
THE HARD FACTS OF CONCRETE
Concrete Floors Revitalized
1. PREP
Thoroughly remove dry soils of dirt and debris
2. CLEAN & RINSE
MENAGE TOTAL's Concrete Floor Care aggressively attacks tough dirt
We use cleaning equipment that successfully whisks and loosen embedded dirt and residue trapped deep within floors. We take away dirt that easy swabbing or daily maintenance can't take away.
The solution is removed quickly from the floor using our specialized rinsing equipment, leaving the floor to dry quickly.
3. SEAL
Optional sealers are available to help defend your newly cleaned concrete
Benefits of Professional Concrete Care & Cleaning
Concrete is no longer relegated to the outside. More homeowners are delivery concrete into the house. Epoxy floor coating provides these concrete floors with a totally different look and feel. MENAGE TOTAL specializes in concrete floorcare and cleaning.
Long-lasting
Sealing reduces the chances for augmented debris and dirt
Getting Ready for Your Appointment
Menage Total strives to produce exceptional client service and quality cleansing when.
We will require the use of a negotiated cold-water faucet.
 We will remove and return the greatest furniture (with the exception of very large, heavy items and multimedia or electronic equipment) to its original position, we ask that you remove all breakables and alternative things from the surfaces of the article of furniture we'll be moving.
Please have pets removed from the area.
Please refrain from reorganizing any furniture for at least 48 hours after cleaning to minimize incidents.
Our specialized cleaning process is safe for any well installed concrete floor.
We provide services with 100% satisfaction.