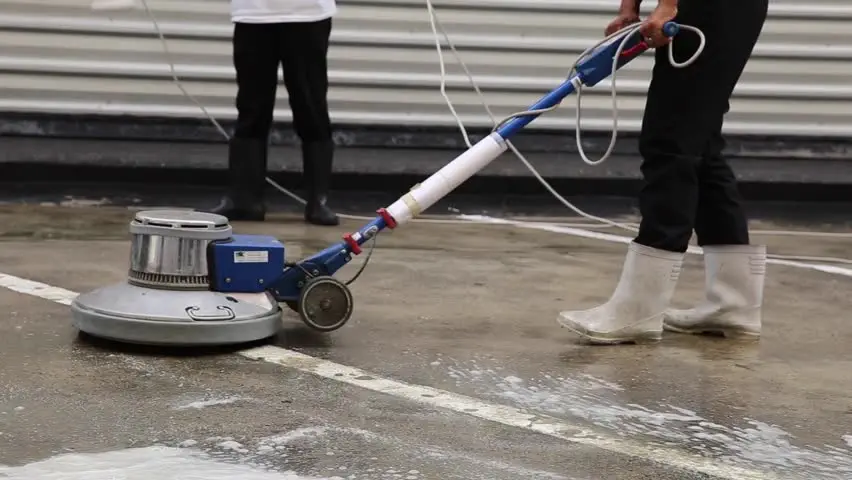 A concrete floor is in most of the home and business in Montreal. It is because of stain-resistant and durable quality. Having the best concrete floor cleaning enables the owners of the Garage, basement, and the various commercial spaces to utilize unfinished concrete flooring. A new treaded of a polished concrete floor is becoming increasingly popular in the home.
For taking care of the concrete floor, the primary issue is the quality of the cleaning. You do regular deck cleaning yourself, but it is much better to bring in a professional concrete floor cleaner to remove the tougher stains. The cleaning and removal of the stains will depend on the finished and unfinished concrete floor.
Cleaning Unfinished Floors
Unfinished concrete floors are not polished. This floor is used mostly by the owners of the garages and basement and is tough stain-resistant. The mildew is the primary concern for the basement as it is dark and damp.
Now to clean the unfinished concrete floors, remove furniture and rug from the area. Sweep down the entire story to get rid of the debris. Now keep a check for the stains. The stain, if treated fast, will be easy to remove. There are some other ways to remove stains from the concrete floor.
Hot water and soap: A mix of the hot water and soap detergent will help to remove the stains from the concrete flooring.
Bleach Ammonia: Bleach ammonia is better for the tougher stains and requires caution in the space. A concrete floor cleaner in Montreal has the best experience when it comes to a chemical cleaner.
Hydrogen peroxide and flour: Try making a paste from the hydrogen peroxide and powder and apply it to the stain for an overnight. Remove it off the morning and clean it with soap and water.
When cleaning and scrubbing, the stains always use a nylon brush instead of a metal one as the metal fibers can fall out and get in the floor — causing damage and rust on the floor.
Polished Concrete Floor Cleaning
The indoor concrete floors in the home and business are polished. It means you have to be more careful in cleaning the system to avoid damage. First of all, sweep the floor and remove the debris from the floor. Now create a cleaning solution using hot water and soap. Using a mop to distribute the cleaning solution to the level and repeat it with clean water.
Better to avoid using harsh chemicals on the polished concrete floor as it can damage it. You can consult a professional concrete floor cleaning company for the advice to remove stains.
If you are in search of a professional concrete floor cleaner in Montreal, Laval, and Longueuil. We are a team of expert cleaners that has helped the home and business with the best concrete floor cleaning solution. Call Menage Total today on (514) 654 4988 for a free estimate and quote.