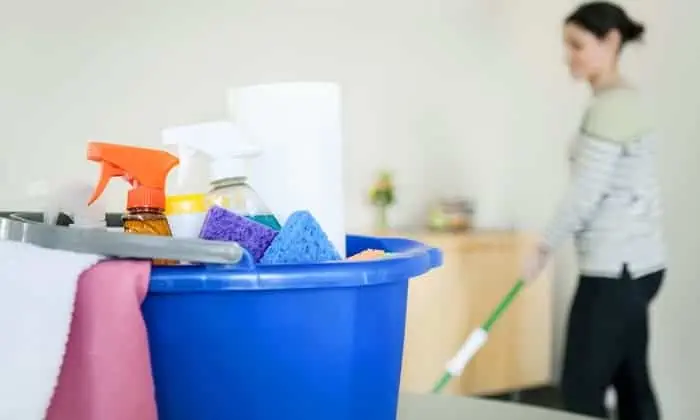 "Home sweet home" everyone loves his home. A person lives there with his family members and spends his life. Every individual wants to keep his home neat, clean, and organized. No want wants to live in an unclean, messy, unorganized home.  If you want to keep your home sanitized and organized. You should get in touch with Menage total. Not to mention, Menage total is the leading cleaning company which provides you the best cleaning services. We offer you some Home cleaning tips Laval. You will be able to clean your home easily with the help of these Home cleaning tips Laval;
Declutter the entire home
make your bed
disinfect the bathroom
clean your kitchen
Menage total suggests following these Home cleaning tips Laval you will easily get rid of cleaning issues;
Declutter the entire home
First of all, organize the entire house. If there is clutter spread all around you should put all things in their proper place. Put the clothes in the dresser-drawers, separate the dirty clothes from the clean ones. Pick the toys, clothes, and other things from and put them in their place.
When you have completed the decluttering you should do a detailed dusting of windows, walls, and floor. Menage total suggests doing dusting on a regular base. Remove the dust spots from the window mirrors, doors, and the floor surface. Regular mopping is good to keep the floor dust free.
Make your bed
bedroom cleaning is much important. You should clean the bed sheets twice a week. Use duvet according to the weather conditions. You should clean the ceiling, walls, and floor of your bedroom. clean your bedroom carpet, bedside table, tv, and furniture in your bedroom.
The bathroom is one of the most using portions in a house. It gets dirty and messy. You clean all the mess from there. Clean the sink, shower top, bathtub, ceiling, and commode. You should use fragrant ingredients for commode cleaning to remove the odor and smell.
Kitchen cleaning is inevitable you should clean the countertops, stovetops, and cabinets. You should remove the juice spots, food crumbs and other liquid spots from the counters. Clean the walls, mop the floor and do the dusting of the ceiling.
Summary
Service Type
Professional Cleaning Services Montreal
Provider Name
Hany Elreggal
,
3583 Rue Ignace
,
laval
,
Quebec
-
H7P 3R4
,
Telephone No.514-654-4988
Area
3583 Rue Ignace, Laval, QC H7P 3R4, Canada
Description
Menage Total providing cleaning services to our clients. It's the best Cleaning Company in Canada. It is operationally in working in major cities like Montreal, Laval, and Longueuil and other parts of the country as well. You can simply contact us to get our cleaning service.