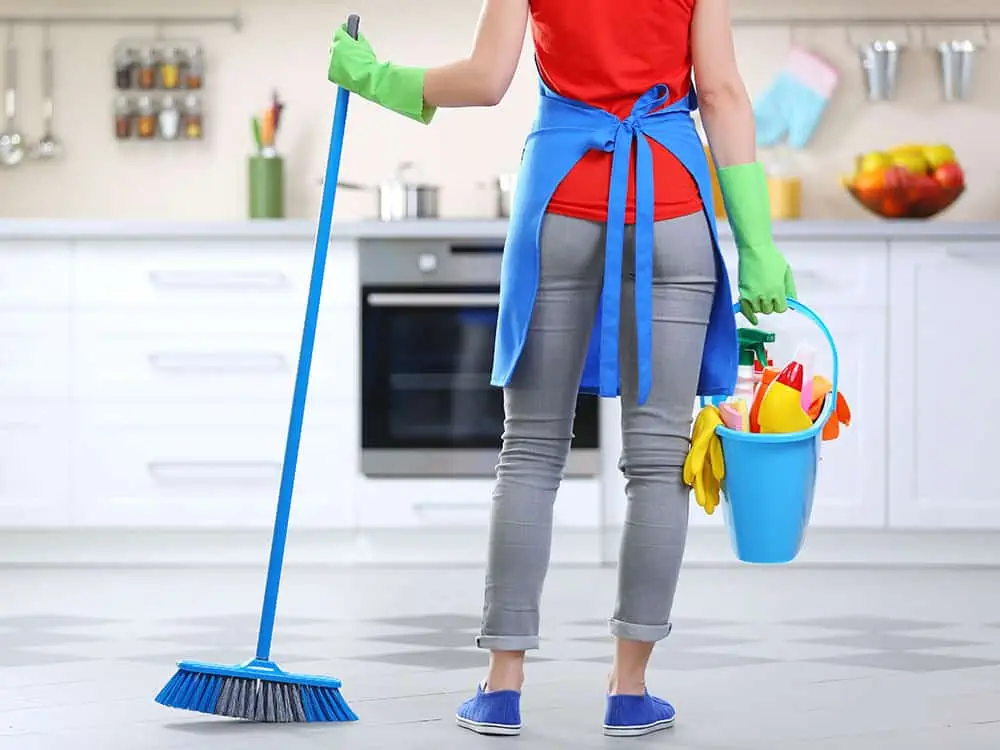 There are A number of tasks which you should consider while preparing a house cleaning checklist. Include each and every detail in it. It's just like a road map to reach a clean house. You can consider the normal and routine cleaning in it. Furthermore, the areas which you don't entertain on a frequent basis. You can include them in the house cleaning checklist. Here Menage Total is going to tell you about House Cleaning Checklist Components. We will tell which components you should include in your house cleaning checklist.
House Cleaning Checklist Components include these areas, portions, and objects. You can include the tasks which you are going to perform;
Vacuuming (floor and carpets)
Mopping and sweeping the floor
High and low dusting (ceiling, walls, baseboard, and floor dusting)
Light fixture and door handles cleaning
Dusting windows, windows sills and ledges
Changing the upholstery and linen (not the regular course of activities)
Kitchen appliances cleaning. (deep refrigerator cleaning, oven cleaning, burn pan cleaning, and juicer mixer cleaning)
Wiping countertops
Kitchen cabinets (cabinet outside cleaning is a regular part of cleaning activities while cleaning from inside and sills cleaning is deep cleaning)
Dishwashing (normal course of activities)
Bathroom cleaning
(Dusting and toilet washing is a normal routine. When you clean the sink, bathtub, tile grout, shower head, and remove the spots of scum and soapy water. It needs professional cleaning services.)
When you are going for deep cleaning services you should clean each and every portion of the house like roof, gutter, ceiling, baseboard, all the rooms cleaning, cobweb removing, and appliances cleaning.
These are the main portions which you should consider in house cleaning. Some of these portions need occasional cleaning. Some are part of normal routine work. Perform all these tasks whit full of concentration. Even if its normal routine of work or you are doing occasional cleaning.