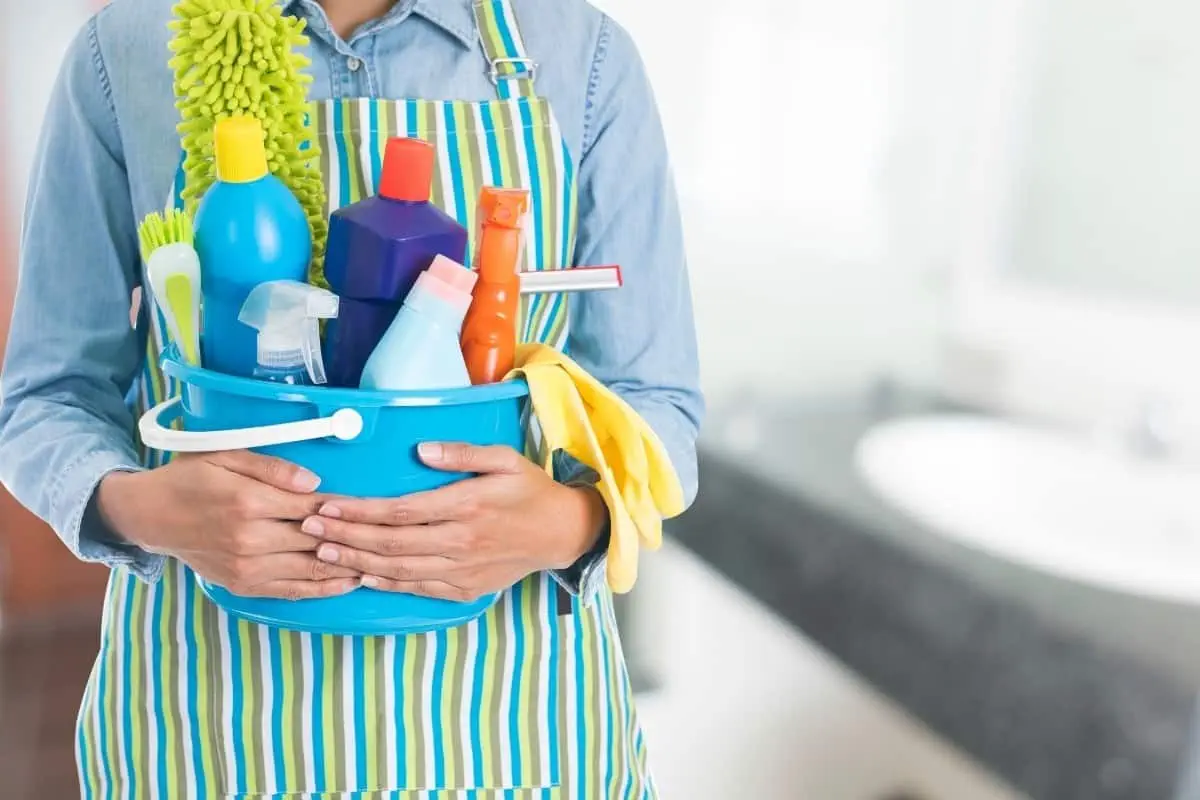 Any individual who ever said that spring cleaning was a huge fun simply he has not done enough of it. If things have been piling up in your house, you are not looking forward to the task of making every shine again. That's not more than a fantasy. Actually, House cleaning in Montreal, Laval, and Longueuil is quite a tough job. It requires tenacity, grit, and diligence to make a house neat, clean, and tidy. That's why good house cleaners in Montreal, Laval, and Longueuil area can be a tough job to find.  If you wanna clean your house and you don't have enough time to go for it yourself. Let the menage total know about your needs.
Not to mention Menage Total is the leading cleaning company in these areas. Menage Total has been serving our customers since 2010. We fulfill all of your requirements and needs relating to the cleaning services. Menage total has a distinguished status in the cleaning industry. We perform these jobs in House cleaning in Montreal, Laval, and Longueuil;
Detailed dusting of the entire house
Washing the floors
All rooms Cleaning
Menage total deals with these tasks very efficiently. We work according to your needs, requirements, and expectations; Menage total comes with a couple of hallmarks: we respond very quickly to your inquiries. We communicate clearly the cleaning procedure and methods. This kind of behavior demonstrates transparency and ensures all those cleaning charges. We don't have any hidden charges;
Detailed dusting of the entire house
Menage total starts its cleaning work with a detailed dusting of your house. In fact, our professional cleaning staff removes the dust, dirt, and debris from your house. They clean the dust from the ceiling first, then remove cobwebs from the corners of the ceiling. Furthermore, our staff cleans out dust from the walls, windows, and floors of your house.
When our staff has completed the dusting of the entire house they move to mop the floors. There may be dust stick on the floor surface which creates stubborn spots. Our cleaning staff pays special attention to those spots. They make a solution of water and detergent, damp the mop in it. Then apply it on the floors.
House cleaning in Montreal, Laval, and Longueuil as tough as in the rest of the world. Floor washing is one of the tough tasks to perform. Menage Total has a professional and well-trained staff which removes all the spots, stains, and germs from the floors. We use health friendly ingredients for performing cleaning works. When we wash the floor we make sure that no dirt, dust, and spots are left-behinds.
All rooms cleaning
It's an obvious thing that all the rooms need for cleaning services. Our professional cleaners clean the bedroom, drawing room, common room, and children room. They perform a detailed cleaning of each and every room. We clean the dust, remove the debris, and organize the clutter.
Kitchen and bathroom cleaning
There are some portions in your house which need special attention while cleaning them. The kitchen and bathrooms are one of the portions. They need cleaning services crucially. there is a huge amount of mess and debris there. In the kitchen, there may be spots of liquid and crumbs. In the bathroom, there may be scum spots and soapy water stains. We deal with all of those issues very efficiently.