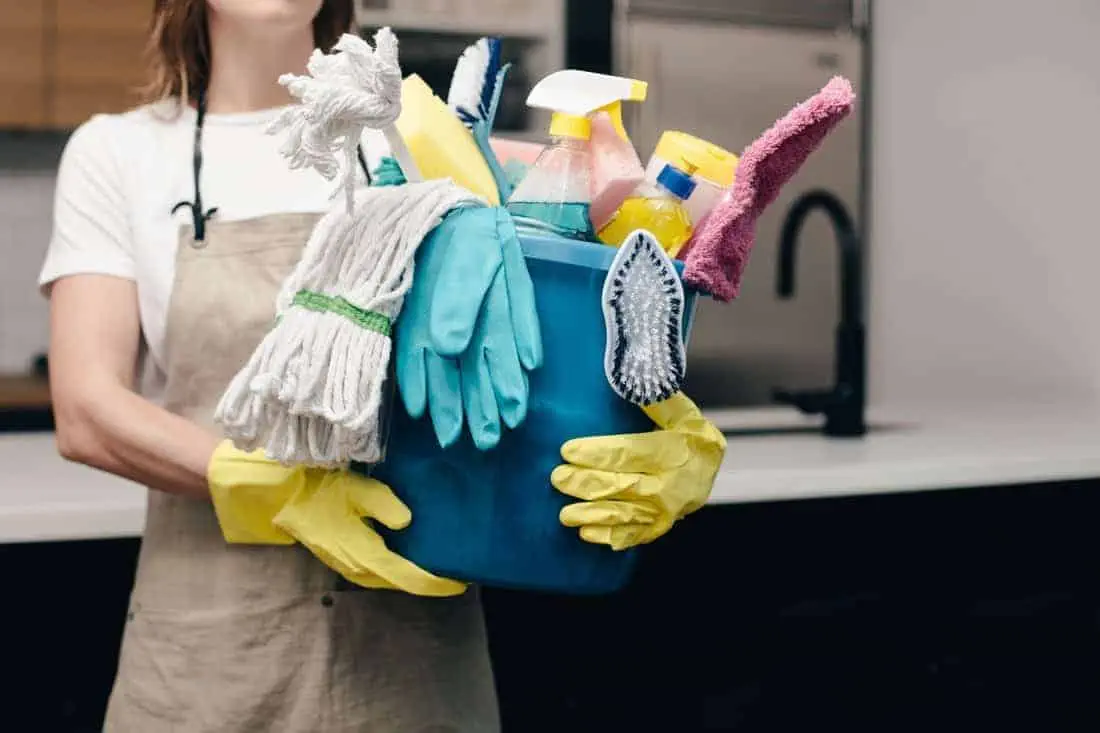 A house is more than a building for the people living there. They live there along with there family members. They want to keep it neat and clean. If you want to get professional cleaning services for house cleaning. You should contact the menage total for getting House Cleaning Laval. We deal with all of the house cleaning works. Menage total provides its customers with the best services regarding the house cleaning. Menage total performs these works in House Cleaning Laval;
Do the dusting and clean your baseboard
Clean all the fixture and shower head with some vinegar
Freshen up your carpet, mat, and bed sheet with baking soda
Menage total performs all of these cleaning works while providing you House Cleaning Laval;
Do the dusting and clean your baseboard
Dust itself is not a big issue, but it reduces the shine of objects and makes spots which give awkward look. Menage total performs detailed dusting to remove dust from corners and crevices. Baseboard is a component which is normally neglected. We take a lot of care to clean baseboard. We remove the spots and dust from it.
Clean the carpets and floors of all the rooms
There are some objects which crucially need cleaning services. Carpets and floors are one of those objects. Menage total cleans both of these things with full of care and attention. Our cleaning staff does detailed dusting of carpet and floor. When they have completed with dusting They start vacuuming them. In the end, we wash them using health friendly cleaning products.
Clean all the fixture and shower head with some vinegar
Vinegar is a natural solution which is very helpful in removing the greasy spots and stains. Our cleaning staff cleans uses vinegar to remove the spots from stainless steel. We use it to remove the dust and dust spots from the shower head and fixture.
Freshen up your carpet, mat, and bed sheets using baking soda
If you don't get your carpet, mat, and bed sheets clean on a weekly basis. You should not bear the smell anymore. Menage total cleans and removes the smell from these things in no time. We sprinkle the baking soda with pinch and let these things absorb the baking soda. Baking soda removes the odor and smells from these things within a few hours. After a while, we do vacuum it to clean them.
Disinfect Your bathroom and kitchen
There are some portions of your house which are frequently used. Bathroom and kitchen are one of them. Menage total disinfects these with care. We remove odor, smell, and mess from the bathroom. Our cleaning staff cleans the kitchen thoroughly. We remove the spots and stains of juices. Clean the food crumbs stick on the stovetops, countertops, and on the floor.
Summary
Service Type
Professional Cleaning Services Montreal
Provider Name
Hany Elreggal
,
3583 Rue Ignace
,
laval
,
Quebec
-
H7P 3R4
,
Telephone No.514-654-4988
Area
3583 Rue Ignace, Laval, QC H7P 3R4, Canada
Description
Menage Total providing cleaning services to our clients. It's the best Cleaning Company in Canada. It is operationally in working in major cities like Montreal, Laval, and Longueuil and other parts of the country as well. You can simply contact us to get our cleaning service.