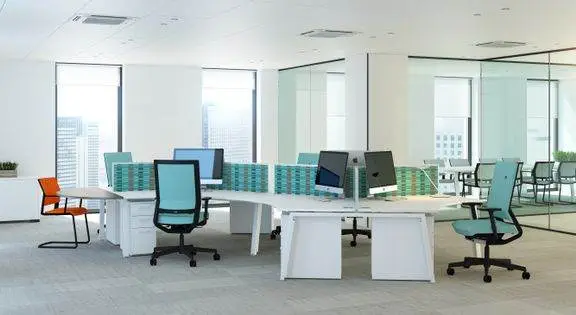 People spend much of their time in their workplace they work there and interact with other people. Cleanliness is very important for an office. A clean and healthy workplace increases the focus on work and induces the employees to work properly. Employees lose their concentration in an uncleaned and unorganized workplace. If you want to keep your office neat, clean, and organize you should get in touch with menage total. If you have a question that "How to clean your office fast" then you should ask the menage total. Menage total suggests performing these tasks you can clean your office in no time.
organize your loose papers
Keep the public area clean
Clean your working area
Disinfect your bathroom
You can get the answer to the question "How to clean your office fast" by performing these tasks;
Organize your loose papers
First of all, organize your important documents and other scattered papers in proper order. It is very important to put them in their appropriate place. It will clear the image of the rest of the work which you have to do. Do it as fast as you can, it will save you time for further tasks.
Keep the public area clean
There is a reserved area in almost all the offices where people deal with their customers and other stakes. The cleanliness of this area means a lot. A neat and clean public gives an impression of professionalism. It will positively affect your dealing. An unclean and unorganized public area will convey a message of non-seriousness and unprofessionalism to your customers.
Clean the working area
One of the most important areas in an office is the working area. Its cleanliness is inevitable. It has a great importance that's why Menage total suggests cleaning the working area with a lot of care and attention. Clean the computer tables remove all the objects from there and clean the dust from the top and from the beneath of the table. When you have completed the cleaning work organize all the objects in their proper place.
Bathroom cleaning is a tough job to perform. Menage total tells you some tips to clean your office bathroom. First, clean the sinks and remove all the mess from the commode. Use fragrant ingredients for commode cleaning it will remove the smell and odor from it. Then remove the pale spots from the walls, tiles, floor. You should use vinegar for this purpose.
You should deal with the kitchen very carefully. Clean it using health friendly and organic cleaning products. Clean the countertops, stovetops, refrigerators, and oven. You should clean the food crumbs cling on walls, floor, and countertops. Menage Total suggests cleaning kitchen thoroughly is better than just doing dusting, It won't take much time.
Summary
Service Type
Professional Cleaning Services Montreal
Provider Name
Hany Elreggal
,
3583 Rue Ignace
,
laval
,
Quebec
-
H7P 3R4
,
Telephone No.514-654-4988
Area
3583 Rue Ignace, Laval, QC H7P 3R4, Canada
Description
Menage Total providing cleaning services to our clients. It's the best Cleaning Company in Canada. It is operationally in working in major cities like Montreal, Laval, and Longueuil and other parts of the country as well. You can simply contact us to get our cleaning service.