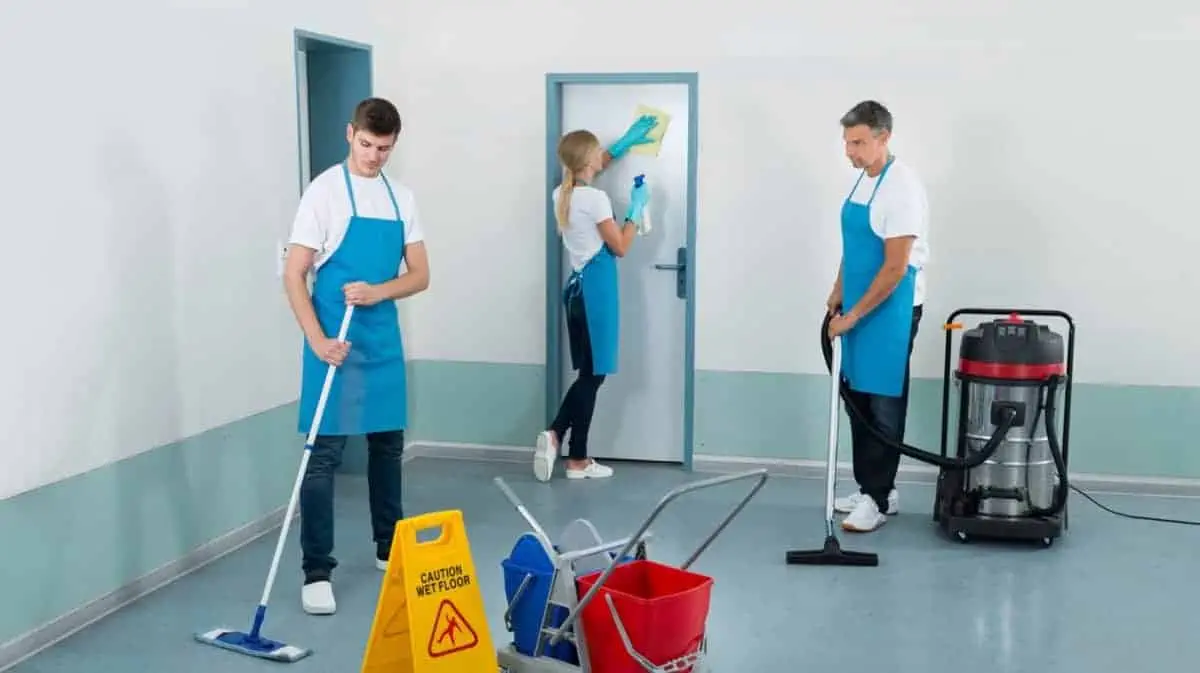 Janitorial cleaning is the need for many customers in today's world. A customer needs a different type of janitorial cleaning services depending on their needs and cleaning solutions.
Menage Total is a company established in 2010 and providing the best janitorial cleaning services in Montreal, Laval, and Longueuil.  In fact, our commercial cleaning services compared to other cleaning companies.  Overall are the best in fact, when it comes to commercial cleaning janitorial cleaning services,
Laval
In the city of Laval, Ménage total is offering the most affordable and to the point janitorial cleaning services.  Furthermore, we are a trusted cleaning company in Laval and serving our valuable customers since 2010.
Our cleaning professionals have vast experience in the office cleaning services and are available at your place in no time. Our cleaners have training and experience and punctual to provide the best cleaning services in Laval.
People in Laval can get daily Janitorial cleaning service by simply visiting our nearest branch.  Not to mention by visiting our website or whichever method they find useful to contact us.
We moreover, assure our customers to be there for you in fact, within a short time. After all, of your request and provide the best and affordable cleaning service.
Commercial Cleaning
Not only but also, Ménage Total is offering its vast range and variety of commercial cleaning services. Not only but also in Montreal Laval and Longueuil. If you own a house, office or an apartment let us moreover know your cleaning requirement and Ménage Total will be happy to serve you better and provide the best commercial janitorial cleaning services,
Bedroom Cleaning
Our expert and professional cleaning staff will clean the bedroom for you. From cleaning the dust and arranging the furniture and making your bedroom look neat, clean and tidy and give it a shine.
Ménage Total Cleaners cab easily clean the ceilings, walls, and floors by using the latest technological methods and an eco-friendly cleaning product. Our cleaning product is 100% safe attested and certified from the authority to keep your home and your health safe.
We take aim and have a commitment in ourselves to providing the best bedroom janitorial cleaning service in Montreal, Laval, and Longueuil.
Window Cleaning Services
Ménage Total has on offered a limited period discount on the window washing and cleaning janitorial services. It does not matter to us whether you have a small or a big home or office. We have a skilled team of professionals in the field of window cleaning to clean off the dust and dirt from the windows, Your window mirrors will shine and sparkle after cleaning by us.
Best Office Janitorial Cleaning Services
Ménage Total is one of the best Janitorial Cleaning service company in Montreal, Laval, and Longueuil, Our Office Janitorial Cleaning service is professional and unique. The company is offering professional office janitorial cleaning services to the offices with an entire range. We clean the floors, windows washrooms and even the upholstery in the office. In fact, we assure 100% satisfaction to the customers are providing the best commercial janitorial and cleaning services as per the requirement and needs of the company.
Our charges for commercial office janitorial cleaning service are economical and affordable with the best cleaning service and staff in Montreal, Laval, and Longueuil.
Summary
Service Type
Professional Cleaning Services Montreal
Provider Name
Hany Elreggal
,
3583 Rue Ignace
,
laval
,
Quebec
-
H7P 3R4
,
Telephone No.514-654-4988
Area
3583 Rue Ignace, Laval, QC H7P 3R4, Canada
Description
Menage Total providing cleaning services to our clients. It's the best Cleaning Company in Canada. It is operationally in working in major cities like Montreal, Laval, and Longueuil and other parts of the country as well. You can simply contact us to get our cleaning service.