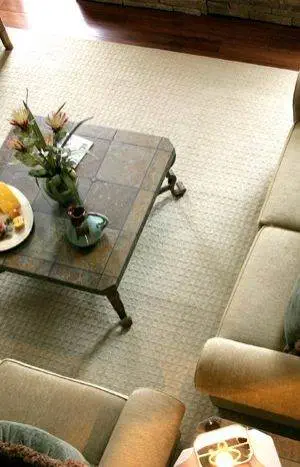 West Island cleaning services
Welcome to Ménage Total  West Island Cleaning Services and Commercial Cleaning Company.  
Ménage Total West Island Cleaning Services provides an all-inclusive service meeting your everyday cleaning needs.
Ménage Total Services Include:
Ménage Total West Island Home Cleaning
Get the 5 Star Home Treatments
Ménage Total West Island Commercial Cleaning
Let Menage Total Workaround You
Ménage Total West Island High-Pressure Cleaning 
Ménage Total uses powerful and environmentally friendly products to ensure a healthy house and workplace environment.Ménage Total West Island Cleaning Services takes the fuss out of restocking toiletries and cleaning products for the office.Ménage Total Canadian Based Customer Support Team is available to assist you and can address any queries you may have. As a client guarantee, Ménage Total police check all of their staff and provide thorough training, with a daily basis quality assurance programmed.Ménage Total West Island Cleaning Services Professional residential & commercial window cleaning.Ménage Total West Island Cleaning Services can cater for all your window cleaning requirements whether it's commercial window cleaning or domestic window cleaning, exterior window cleaning or interior window cleaning. For a competitive window, contact Ménage Total today. 
Ménage Total Fully qualified and experienced and professional window cleaning Team
The skilled and experienced Ménage Total team can handle any sized job from house window cleaning through to high rise commercial building window cleaning. Ménage Total West Island Cleaning Services also offers house washing and commercial building cleaning as well as a variety of other cleaning services – find out how feasible it can be to combine several of these services to occur at the same time. Ménage Total window cleaning. The team at Ménage Total also offer abseiling window cleaning – ideal for high rise buildings or buildings with difficult ground access.
Ménage Total window cleaning maintenance
Ensure your windows remain looking crystal clear by scheduling in regular window cleaning maintenance visits. Take the hassle out of your day knowing Menage Total West Island Cleaning Services are taking care of your window cleaning requirements. Call Ménage Total West Island Cleaning Services today!
Ménage Total Expert commercial building cleaning
For residential house Cleaning
If you need professional commercial building cleaning, talk to Ménage Total West Island Cleaning Services
With many years of experience providing top quality building cleaning services to companies and organizations Hire Ménage Total and you'll find Ménage Total offer the very best in property cleaning and maintenance. 
Talk to Ménage Total about a commercial building cleaning quote today.
For exterior building washing, Ménage total can pre-treat for moss, lichen, mold, salts, other contaminants before following with the type of wash best suited to the cladding of the building.
For interior cleaning, Ménage Total can carry out any type of specialist cleaning and sanitize you require.

Ménage Toal Roof washing & gutter cleaning
As part of Ménage Total commercial property cleaning services, the team can carry out roof washing and gutter cleaning, and this can include an inspection for any sort of maintenance issues with the gutters, etc. Menage Total West island cleaning services for low and high rise buildings so talk to Menage Total about scheduling all these services together for a feasible deal and a super clean building!
Ménage Total Checking for any urgent or ongoing maintenance issues
While carrying out building Ménage Total cleaning, if Ménage Total sees any potential maintenance problems Menage Total brings them to your attention. This can include High-Pressure water system checks like making sure downpipes, channels, gutters, and rainheads are clear and properly functioning. And in addition Domestic and office building cleaning, there is an assortment of other cleaning services we offer including water blasting, carpark degreasing, pro cleans like manufacturers' clean and inhabitants' clean and window cleaning. When you analyze business cleaning services, you will be satisfied to find that Menage Total West island Cleaning Services are truly outstanding in the entire Quebec.
Planned building washing and inside cleaning
 Instead of you remembering a building cleaning plan, leave the stress to us by masterminding general building washing, rooftop and drain cleaning, and window cleaning. For insides for business structures, Menage Total West Island Cleaning Services can mastermind any kind of cleaning you require including to cleanser and disinfect all floor coverings and upholstery; nitty-gritty and purifying clean of workplaces, rooms, restrooms or kitchen zones; window cleaning; vinyl stripping and cleaning … and then some…