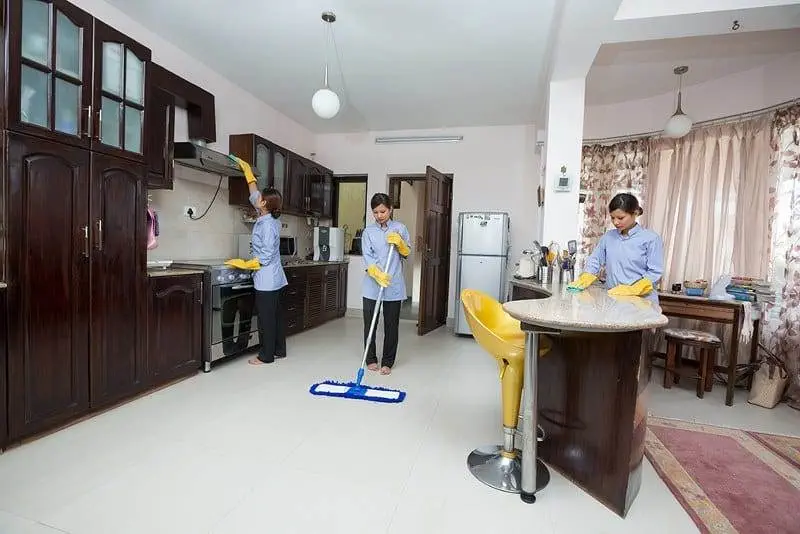 Indeed there are some substances and matters which cause diseases and allergies for the human body. Mold is one of those things which is harmful to health. Mold and mildew are those types of fungi which break down the organic matters. They grow and flourish in a damp and wet environment. They can grow in any kind of surface where moisture is present. It looks bad and it is so destructive. Mold and mildew cause allergens and gasses we call them Volatile Organic Compounds which cause musty odor. The symptoms from exposure to mold allergens comprise of runny nose, asthma, and cough. They could cause irritation of eyes, throat, and nose. There are some kinds of molds which are quite destructive like black mold. It can be toxic and dangerous for the lungs and infants. Menage total provides its customer's Mold Growth Preventions Cleaning Services.
Menage total deals with all types of fungi while we provide you Mold Growth Prevention Cleaning Services;
Our Services
Menage total provides you a complete and thorough cleaning service regarding all types of cleaning issues. You should contact us immediately when you see mold on a surface. It flourishes in kitchen, bathroom, and walls where it finds moisture. Our cleaning staff is professionally trained to deal with these types of issues. They clean it using chlorine bleach and water. Our staff make a solution using chlorine bleach and apply it on the infected area. They use a soaked sponge or clothe for applying this solution. Furthermore, we use where mold and mildew are expected to grow. After applying this solution we let it sit for 15-20 minutes and then rinse. We don't reuse the towels or sponge which we have already used.
Throw any sponges or towels you used away, so you don't spread the mold spores. If mold remains, you might need to call in an expert.
To prevent mold, wipe surfaces in kitchens and bathrooms regularly with a detergent solution to remove dirt and oils which attract mold and mildew. If mold reappears quickly or spreads to an adjacent area, you may have a leak that needs repair. Keep air conditioner, humidifier, and refrigerator drip pans clean and keep drain lines unclogged. Never put away wet clothes or shoes, and as my neighbor would advise, don't leave damp laundry in your washer or dryer for extended periods of time. Always check your washing machine and dryer for damp clothes before you leave on vacation.
Summary
Service Type
Professional Cleaning Services Montreal
Provider Name
Hany Elreggal
,
3583 Rue Ignace
,
laval
,
Quebec
-
H7P 3R4
,
Telephone No.514-654-4988
Area
3583 Rue Ignace, Laval, QC H7P 3R4, Canada
Description
Menage Total providing cleaning services to our clients. It's the best Cleaning Company in Canada. It is operationally in working in major cities like Montreal, Laval, and Longueuil and other parts of the country as well. You can simply contact us to get our cleaning service.