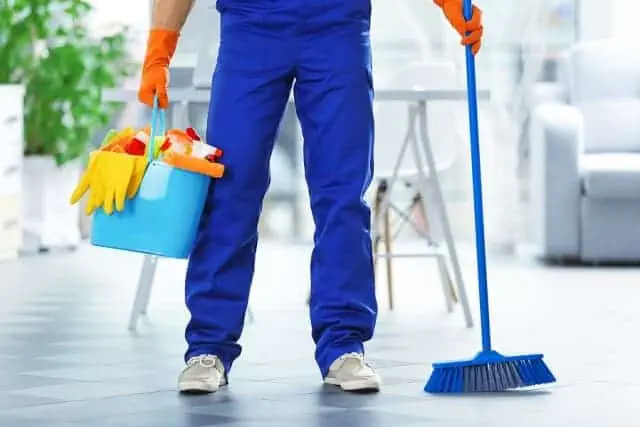 Janitorial cleaning means the cleaning of commercial buildings. Commercial buildings include professional offices, schools, hospitals, hotels, and Airbnb. Janitorial cleaning includes maintenance and property management. If you are in need of Janitorial Cleaning Services. You should contact the Menage Total. We are providing you Montreal Janitorial Cleaning Services. Menage total is the best company which provides your janitorial cleaning services in all types of commercial buildings. We have a huge customer's equity that has experienced our services.
Tile and grout cleaning
Hard floor cleaning
Furniture and upholstery cleaning
Window cleaning
Power washing
Menage total provides all of these janitorial cleanings services according to your needs and requirements;
Montreal Janitorial cleaning services include carpet cleaning services as well. Almost in every kind of buildings, people use carpet on their floors. A huge shoe feet traffic come on it. It gets dirty and spotty. There is a huge amount of dust on it. It needs cleaning. Menage total has a trained cleaning staff which performs the carpet cleaning works very professionally. We clean the carpet that you have in your building. Our cleaning staff uses health friendly and organic cleaning products for carpet cleaning.
Tile and Grout Cleaning
Menage total cleans the tiles and grout, we remove all the spots and stains from the tiles. Our cleaning staff makes a solution of detergent and warm water. They use this solution with a hard bristles brush on the stains and spots. They rub it enough and remove all the spots. We offer a comprehensive tile and grout cleaning services.
We clean all types of floor, If you have tiles floor, slate floor, hard floor or wooden floor. Menage total cleans all these types of floors. Our cleaning staff is professionally trained to deal with these types of floors.
Furniture and Upholstery cleaning
Montreal Jaitorial Cleaning Services include furniture and upholstery cleaning as well. Menage total cleans the furniture you have in your building. We clean sofas, couches, chairs, tables, and all other types of furniture. Our cleaning staff removes the dust stick into the upholstery. they do dusting to remove all the dirt from it. Our cleaning staff removes odor from upholstery.
The dirt and dust stick on it and the mirrors get spotty. Dust makes spots on window mirror, they give an awkward look. Menage total deals with all these issues very efficiently. Our cleaning staff cleans windows mirrors and frames.
Power Washing
Menage total provides you power washing services. If you want to clean your floor or tough tiles you use the entrance. You should contact the Menage total. Our cleaning staff cleans the mud and dust from the tiles. We make it clean like it was new on the first day. Montreal Janitorial Cleaning Services include all these above-mentioned services.
Summary
Service Type
Professional Cleaning Services Montreal
Provider Name
Hany Elreggal
,
3583 Rue Ignace
,
laval
,
Quebec
-
H7P 3R4
,
Telephone No.514-654-4988
Area
3583 Rue Ignace, Laval, QC H7P 3R4, Canada
Description
Menage Total providing cleaning services to our clients. It's the best Cleaning Company in Canada. It is operationally in working in major cities like Montreal, Laval, and Longueuil and other parts of the country as well. You can simply contact us to get our cleaning service.