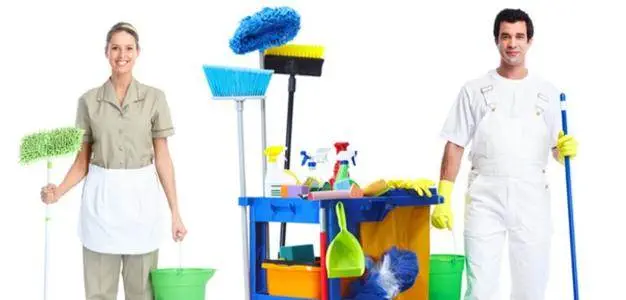 About Menage Total
We let you book and open beautiful and private workspaces through our platform. You can get better working opportunities via our platform. We aim to offer people productive, quiet space, and a better workplace. We are looking for versatile and resourceful individuals to help us scale. Offering you Office Cleaning Jobs Montreal
The role we expect from you
Being an operation associate of the Menage Total, you will represent us and will be an integral part of our organization. We have a high-quality workspace in Montreal, Laval, and Longueuil. You will guarantee that every member's experience with Menage Total will be unique and professional.
You are expected to maintain the quality and consistency of our spaces and ensure exceptional services for our clients. That's why we are looking for individuals who are reliable, detail-oriented, organized, and personable.
Responsibilities in Office Cleaning Jobs Montreal:
Your very first and primary responsibility is to keep spaces fresh and clean for each and every client and guest of Menage Total. This includes;
Removing trash
Detailed dusting
Cleaning surfaces
Furniture and upholstery cleaning
Vacuuming; and
keeping each space neat and tidy.
Customers Services
As a representative of the Menage Total, we expect you to be welcoming, friendly, cooperative, and polite to all the clients and guests. Your uniform and personal appearance should neat, clean, and professional. If a customer has a question or query, you have the authority to answer them or direct them to the appropriate channel.
Efficiency and punctuality are one of the prime requirements in the Menage Total platform. If there is any issue or problem you can communicate it with the management.
Experience you need to get success
Committed to work, reliable, conscientious, and trustworthiness with great time management skills and excellent attention to details. It is more beneficial for you if you have a commercial or residential cleaning experience.
Mostly commercial offices get them clean thoroughly on evenings and weekends. You should have the ability to work late at night or at weekends.
Being an employee of the Menage Total no a contractor means a competitive salary and benefits, company phone, transportation, and other fringe benefits.
Interested and potential individuals contact us at (514)-654-4988 or visit our site www.menagetotal.ca