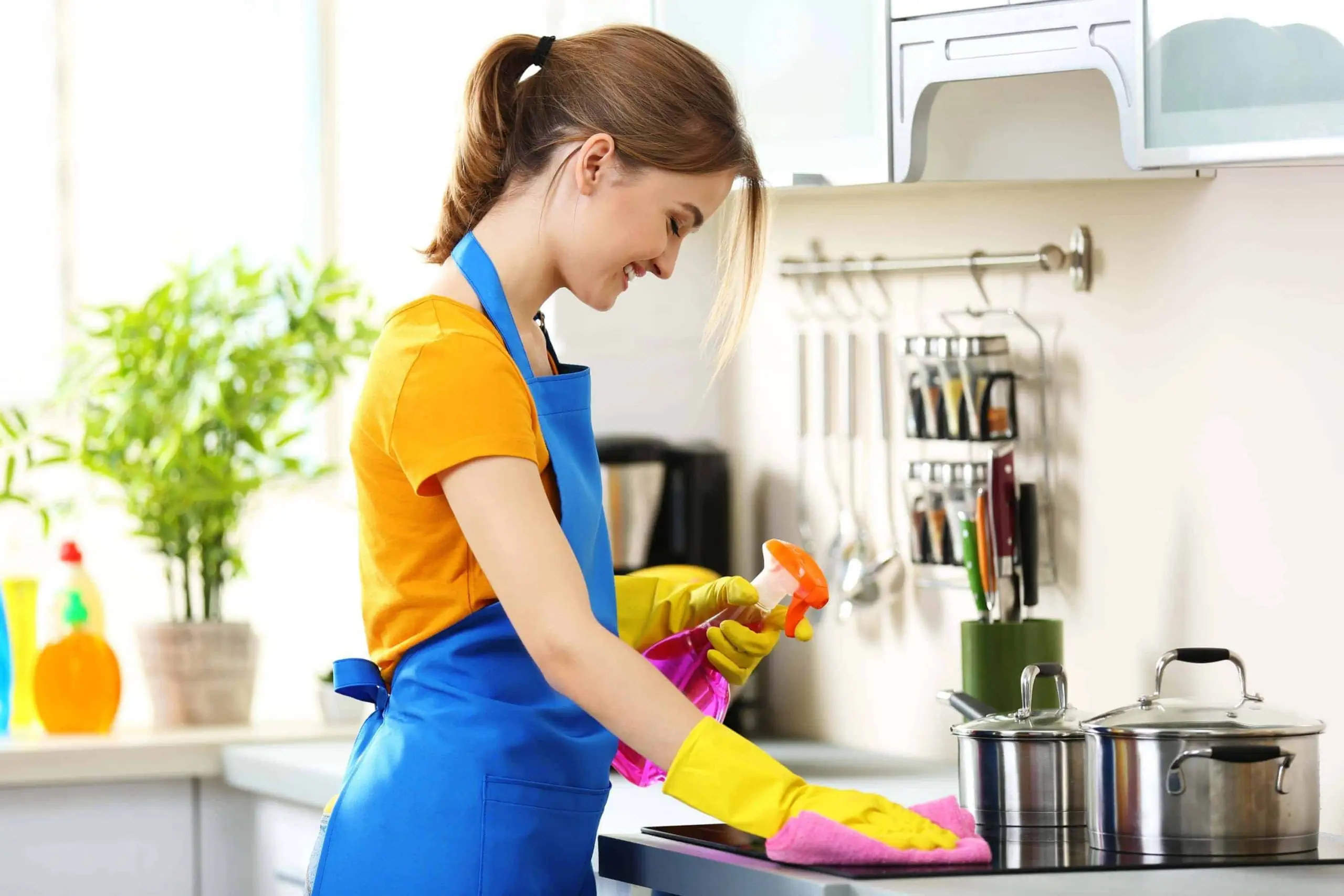 Some of the objects are of sensitive nature they need regular maintenance services. You can't ignore them otherwise they can get damage. On the other hand, there are some objects which need maintenance and cleaning services right after a specific time period. You should take care of them too. If you are a busy person and you can't afford to spend your time cleaning works. You should contact the Menage total. Not to mention, Menage total is the best cleaning company which provides you with all types of cleaning services. We offer you Deep Weekly Cleaning Longueuil.
Our Deep Weekly Cleaning Longueuil include these services;
Dusting services of all hard surfaces
Vacuuming and mopping of the floor
Cleaning and disinfecting the countertops and stovetops
These are some of the important Deep Weekly Cleaning Longueuil which we offer to our customers;
Dusting services of all the hard surfaces
The dust gathers and makes spots slowly on the hard surfaces like hard floor surfaces and tables surfaces. If you leave them unclean for many weeks the dust will create hard and stubborn spots on the surface of tables and floor. Menage total has a professional cleaning staff who is professionally trained to deal with these spots.
Vacuuming and mopping of the floor
There are some places which need vacuuming services along with the dusting. Our cleaning staff performs vacuuming and mopping very efficiently. They do vacuum from the furniture, carpet, and floor. Our cleaning staff does mopping the floor to remove stick dust from the floor.
Cleaning and disinfecting the countertops and stovetops
There are some objects in the kitchen that needs Deep Weekly Cleaning Longueuil Countertops and stovetops are one of those objects. Menage total is specialized to clean these objects. Our cleaning staff removes the liquid spots from the surface of the countertops. They remove the rust spots and loose dust from the stovetops. They clean it with vinegar and bring its shine back.
The mirrors of the entire house need Weekly Cleaning Services like Windows mirrors and the mirrors in the bathroom. You may have mirrors in other rooms like in the bedroom, drawing room, and common room. These mirrors need cleaning services. Windows need cleaning services and Menage total cleans them thoroughly. We clean the mirrors from inside and from outside the building. We remove the dust spots and stains from the window frames.
There are some objects in the bathroom that need daily cleaning services and some Weekly Cleaning Services Montreal. Bathtub, sink, and ceiling need weekly cleaning. The showerhead needs such cleaning too. Menage total cleans all these objects efficiently. Our cleaning staff is specialized to deal with these cleaning issues.
Summary
Service Type
Professional Cleaning Services Montreal
Provider Name
Hany Elreggal
,
3583 Rue Ignace
,
laval
,
Quebec
-
H7P 3R4
,
Telephone No.514-654-4988
Area
3583 Rue Ignace, Laval, QC H7P 3R4, Canada
Description
Menage Total providing cleaning services to our clients. It's the best Cleaning Company in Canada. It is operationally in working in major cities like Montreal, Laval, and Longueuil and other parts of the country as well. You can simply contact us to get our cleaning service.