Regularly Scheduled Cleaning Services
The Menage Total offers regular visits from their residential housekeepers to proactively reduce allergens, bacteria, and of course, house-owner stress. Our maids cleaners design packages based on your unique cleaning preferences, schedule, and feasibility. No contracts. No hassle.
Professional house cleaning services never miss a single. Our housekeeping cleaning team thoroughly clean every single room of your residential place based on your customized cleaning map.
As Menage Total professional house cleaners move through your home, every room is dusted left to right, top to bottom. Beginning with webs stowing away in difficult to-achieve corners and tidy that sticks to roof fans and light apparatuses, our housekeepers work top down – not missing a spot. This production technique enables corral to tidy and soil, making it simpler to expel from your home in Montreal, Laval, Longueuil, North Shore, South Shore, West-Island, Ville-Marie, Verdun, Mont-Royal, Rosemont, Maisonneuve, Villeray, Saint-Michel, Ahuntsic, Cartierville, St-Laurent, Anjou, Île-Des-Sœurs, Beaconsfield, Île Perrot, Senneville, Kirkland, Sainte-Genevieve, Pierrefonds-Roxboro, Baie D'urfé, Dorval, Pointe-Claire, Lachine, Lasalle, Centre-Ville, Vieux-Montréal, Côte St-Luc, Hampstead, Westmount, Outremont, Côte-Des-Neiges, Boucherville, Brossard, Greenfield Park, Saint-Hubert, LeMoyne, Saint-Lambert, Beloeil, Chambly, Otterbrun Park, Saint Denis, Vimont, Auteuil, Saint-François, Duvernay, Sainte-Dorothée, Sainte-Rose, Fabreville, Chomedey, Laval-Des-Rapides, Quebec city, Ottawa and Gatineau.
Moving from the roof to your racks, furniture, counters and different surfaces, our professionally prepared cleaning specialists treat fragile things with the mind. In the wake of tidying the sections of flooring and guaranteeing clean surfaces, we start particular room cleaning techniques, including wiping surfaces to free your home of hurtful microscopic organisms, allergens, and icy causing germs.
Your private housekeeper benefit incorporates last completing points of interest, for example, rectifying cloths and purging wastebaskets that will give your home the professionally cleaned, crisp look you can be pleased with and appreciate.
Menage Total is fully insured to clean your residential property, so you don't have to worry about damages or any valuable loss. All our maids cleaners and housekeepers come with years experience and full police security checks too!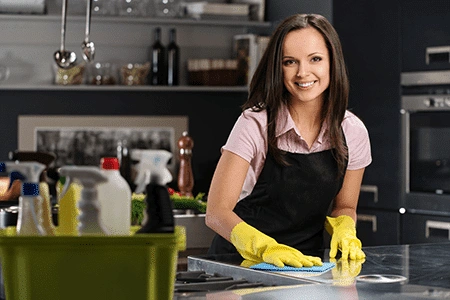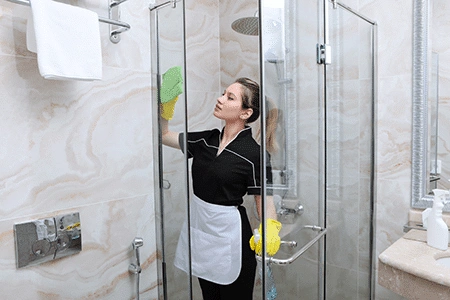 Book a Residential Cleaning Service today!
If you are looking for a professional and affordable House Cleaning Services, please call (514-654-4988) or just click the button of online hiring cleaning services.