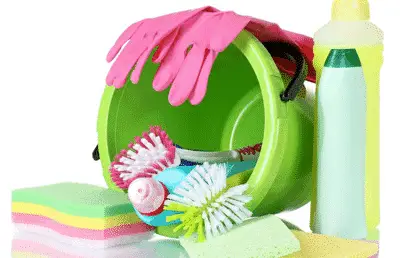 The decision to adopt more thoughtful, healthy and eco-friendly cleaning practices is a reflection of your values.
Creating a green, healthy home means putting you and your family's well being first, but it also reflects an awareness of how your household fits into a larger context.
By using non-toxic eco-friendly cleaning products Menage Total are making small but powerful changes, that will make a big difference in the health of your home, your family, and the world around us.
By living green, we seek to reduce our negative impact on the planet in small, everyday ways.
SOME OF OUR CLIENT TESTIMONIALS:
"You guys are great! Great price, great service plus use of eco cleaning products...I highly recommend your Residential Cleaning services Montreal."   Angela K
"The cleaning person came over bright and early yesterday morning to spend her 4 hours cleaning and did a very good job! 
She did a lot of work—we have tons of dust and the apartment is very spacious, so it can be a real drag to clean. 
Please pass along our thanks to her; it was such a treat to come home to a nice tidy apartment!"  Tracy Houston
"You guys are the best! We have nothing but good things to say about

 Residential Cleaning services Montreal. They are kind, professional and very good and consistent at what they do, which is why we absolutely love their service."
RESIDENTIAL CLEANING
Residential Cleaning services Montreal ' Menage Total' provides weekly or bi-weekly service of consistent quality with the use of environmentally friendly products. The first cleaning is more thorough and will take a bit longer. Below is a list of regular cleaning we do in each room of your home.
Living Room 
*dust picture frames and mirrors
*dust and wipe lamps and tables
*vacuum couch, clean under couch cushions, chairs and rug/carpet
*vacuum and mop floor
Dining Room 
*clean picture frames and mirrors
*wipe off dining room table,
*wipe down chairs
*vacuum and mop floor
Bed Room 
*Dust and clean picture frames, mirrors
*dust and wipe night table
*make bed
* linens changed (available upon request)
* pick up children toys and organize
*wipe down of headboard and footboard
*vacuum and mop floor
Hallway 
*dust all surfaces and take care of valuables when dusting them
*dust off frames on the wall
*clean frames and mirrors
*vacuum and mop floor
Bathroom 
*clean out tub/shower thoroughly including shower door
*clean toilet seat and inside of the toilet bowl
*wash inside and outside of sink/basin
*clean mirror(s)
*vacuum and mop floor
Kitchen 
*clean outside of stove, stove burners, and stove top
*clean inside and outside of the microwave
*wash off all counters and sink
*clean outside of dishwasher and refrigerator
*vacuum and mop floor
*empty trash and change bags