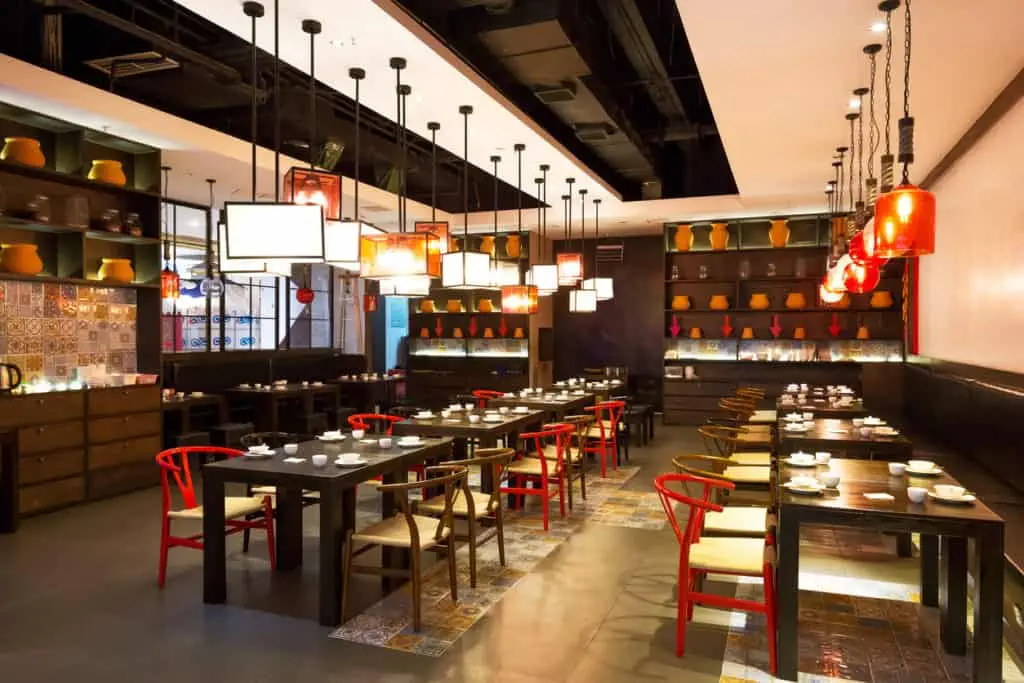 There are a number of challenges you face as a restaurant owner. Restaurant cleanliness is one of the biggest challenges. It makes your business goodwill and sometimes if your restaurant is not satisfactorily sanitized it can damage. You have to update, organized, and perfectly sanitized. Now every visitor will leave your restaurant with a positive perception of your environment and business spirit. Not to mention, Menage Total is the best in restaurant cleaning services – deep cleaning. We meet your expectations relating to cleaning services. Professionalism and high-quality of services remain always in first place in our working standards.
In the first priority, with experience, utmost hard work, and dedication to work details. Our professionals have made it possible to be the best in restaurant cleaning services. We have 10 years of excellence, experience, customer's trust in us. Menage Total provides all types of services which you need on a daily basis, weekly, biweekly, and monthly basis.
Our best restaurant cleaning services – deep cleaning
In fact, a number of cleaning services restaurants need on a daily basis. There are some services, the weekly basis must be acquired. There are some tasks which should be performed on a monthly basis.
Daily cleaning services
Mostly, kitchen appliances and objects need daily cleaning services and our cleaning professionals have the spirit and all those required skills to deal with all the issues. They clean;
Kitchen appliances and objects on a daily basis to avoid dust accumulation, splashes, and smudges on the surface of the appliances.
Clean down the grill, griddle, range, flattop, countertops, stovetops, dishwashers, and cooking utensils.
Wipe down the surfaces from the kitchen, tables, and furniture.
Wash the dishes and cutlery items which are being used on a daily basis.
Flatware, small wares, and glassware cleaning, We use green cleaning procedure to clean them.
Floor cleaning, food crumbs, and smudges removing services on a daily basis.
Restaurants have a huge inventory. The storeroom also needs cleaning services. We clean the wastage, spills, and crumbs stick to floor and walls.
Sweep and mop the floor on a daily basis.
Weekly cleaning services
There are some objects which need weekly cleaning. If you get them clean one time they won't get dirty rapidly. Our weekly cleaning services are;
Clean the ceiling thoroughly.
Oven cleaning, walls, and racks cleaning
The deep fryer cleaning
Deep refrigerator and freezer cleaning services.
Mats and carpet cleaning services
Drain cleaning.
Monthly cleaning
Wash the hard to reach places
Coffee making machine
Remove build-up, grime, and burn residue
Empty the grease traps
Replace the pets traps
Perfection in services
Our aim is to provide the best ever and perfect cleaning services. Which meet your requirements and satisfy all your needs. We offer you customized cleaning services as you directed. Our cleaning staff follows your instructions. We always welcome our customer's feedback on our services. It helps to improve customer relationship. If our customers have any issue we resolve it as soon as they contact us.
Summary
Service Type
Professional Cleaning Services Montreal
Provider Name
Hany Elreggal
,
3583 Rue Ignace
,
laval
,
Quebec
-
H7P 3R4
,
Telephone No.514-654-4988
Area
3583 Rue Ignace, Laval, QC H7P 3R4, Canada
Description
Menage Total providing cleaning services to our clients. It's the best Cleaning Company in Canada. It is operationally in working in major cities like Montreal, Laval, and Longueuil and other parts of the country as well. You can simply contact us to get our cleaning service.