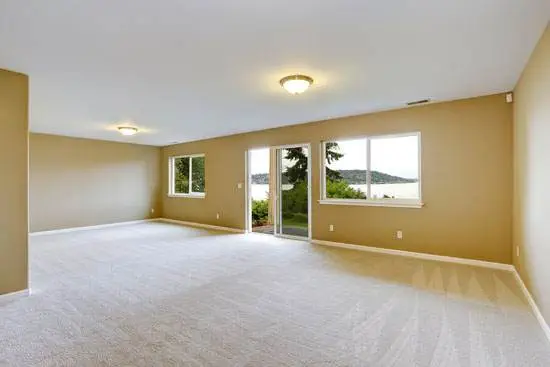 Sit Back, Relax And Let Menage Total Cleaning Services Montreal Clean
Sit back, relax and let Menage Total Cleaning service Montreal do their home cleaning! Menage Total Cleaning service Montreal provides expert residential cleaning service and surroundings. Menage Total comprehensive residential cleaning services Montreal can help you spend more of your precious free time with their friends and family.
And let Menage Total handle there
Kitchen cleaning
Oven cleaning
Fridge cleaning
Bathroom cleaning
Dusting
Bed making
Ironing
Vacuuming
Mopping
Pantry tidying
Linen changing
Tidying
Spring cleaning
Window cleaning
Washing
Menage Total local cleaners certainly know the ins and outs of home cleaning work. Menage Total has been providing cleaning services in Montreal since 2010. Let them put their years of experience to good use in your house – you'll see a Magnificent clean in the bathroom, carpet, kitchen, bedrooms and all living areas in your house. You can likewise get help with tasks, for example, pressing, bed making, and storeroom cleaning.
Our Cleaning Services
The house is a very private place for many folks. To ensure you are completely at peace and comfort to Menage Total come Menage Total teams into your house, Menage Total ensures that every staff member clears comprehensive reference checks, has been vetted by Menage Total office and has up-to-date public liability complete insurance. These are just a few of the reasons why Menage Total one of the most trusted cleaning services in Montreal.
Whether you need someone to help with the Menage Totalekly chores or some end of lease cleaning in their Montreal home, talk to the fantastic staff at Menage Total to see how they can help. Surely You'll never look back!
Menage Total provides one of the most flexible, custom design domestic cleaning services around. You can choose just the cleaning services you need Menage Total other you in need of residential or commercial cleaning or engage Menage Total for regular full housekeeping services. Menage Total is here to give you back the time you need to maintain your lifestyle.
Cleaning Services Montreal
Located in  Montreal, Menage Total is the largest agency for domestic or commercial cleaning services in Montreal. Menage Total operates in Montreal, Menage Total is a Montreal based cleaning services Montreal company that excels in the cleaning of households, offices and other places. So menage Total offers quality services at an affordable price that you can avail at their convenience. Menage Total is committed to making sure that their household is cleaned thoroughly and that it stays that way. So menage Total takes pride in the fact that Menage Total is one of the few players in the field, who have been successful for a long time.
Menage Total ensures a high-level purity
Started in 2010, Menage Total have redefined cleaning services by creating new benchmarks in the field. Menage Total ensures a high-level purity in their services and "make sure that you are 100% satisfied with their services". So if their place is not cleaned thoroughly, Menage Total do not bill you. It is a factor which has made them stand out among the players in the field of cleaning services. Even from the beginning in 2010, "Menage Total have satisfied more customers than their competitors in the greater Montreal area". It is a fact that Menage Total are proud of  Although there are other players who are older than them in the area, you will not be able to find a better cleaning service Montreal or even in whole Canada.
Menage Total offer cleaning services for households, schools, colleges and other educational institutions, offices and workplaces, industries and factories, hospitals and healthcare centres, etc., Menage Total offer varied services like carpet cleaning, window cleaning, vacuum cleaning, high-pressure cleaning, waxing of floor, removal of oil and grease from the walls and floor among other cleaning services.
Menage Total Cleaning Services Montreal Skilled and experienced
When you call Menage Total Cleaning Services Montreal, you will speak with friendly and dedicated Customer Service Officers. These team members will assist you with every transaction, from arranging their first domestic cleaning service to securing replacements or fill-ins should their cleaner be away for any reason. Their Customer Service Officers also act as a point of contact for their cleaner & Menage Total can relay any messages or act in their interest to resolve any issues that might arise. It's that easy!
Their reputation as domestic cleaners in Montreal is important to us, as is the safety and security of you, their family and their home. This is why Menage Total goes to great lengths in the selection and registration of their cleaning contractors. They are thorough check to establish their honesty and reliability. All candidates for registration are interviewed by Menage Total personally and have their references checked. Menage Total make sure Menage Total find a cleaner that suits your needs perfectly & it's part of their ongoing mission!
Menage Total Work To Keep Their Reputation As Spotless As Your home!
Therefore menage Total Cleaning Services Montreal never forgets their reputation is everything. So Menage Total take the greatest care in selecting their cleaners for clients. So all candidates are personal interview Menage Total and reference check. Plus all their cleaners are covered by Public Liability insurance for absolute peace of mind. All candidates are personally interviewed Menage Total, reference checked, police cleared and trained.
Reference Checked
Police Cleared
Personally Interview Menage Total
Friendly and Trustworthy
Menage Total Cleaning Services Montreal experts in Montreal, and most regional areas, if you are ready to give your home the immaculate cleaning service then you should definitely to roll up your sleeves and give a call to Menage Total and get your home looking the best it's looked in years!