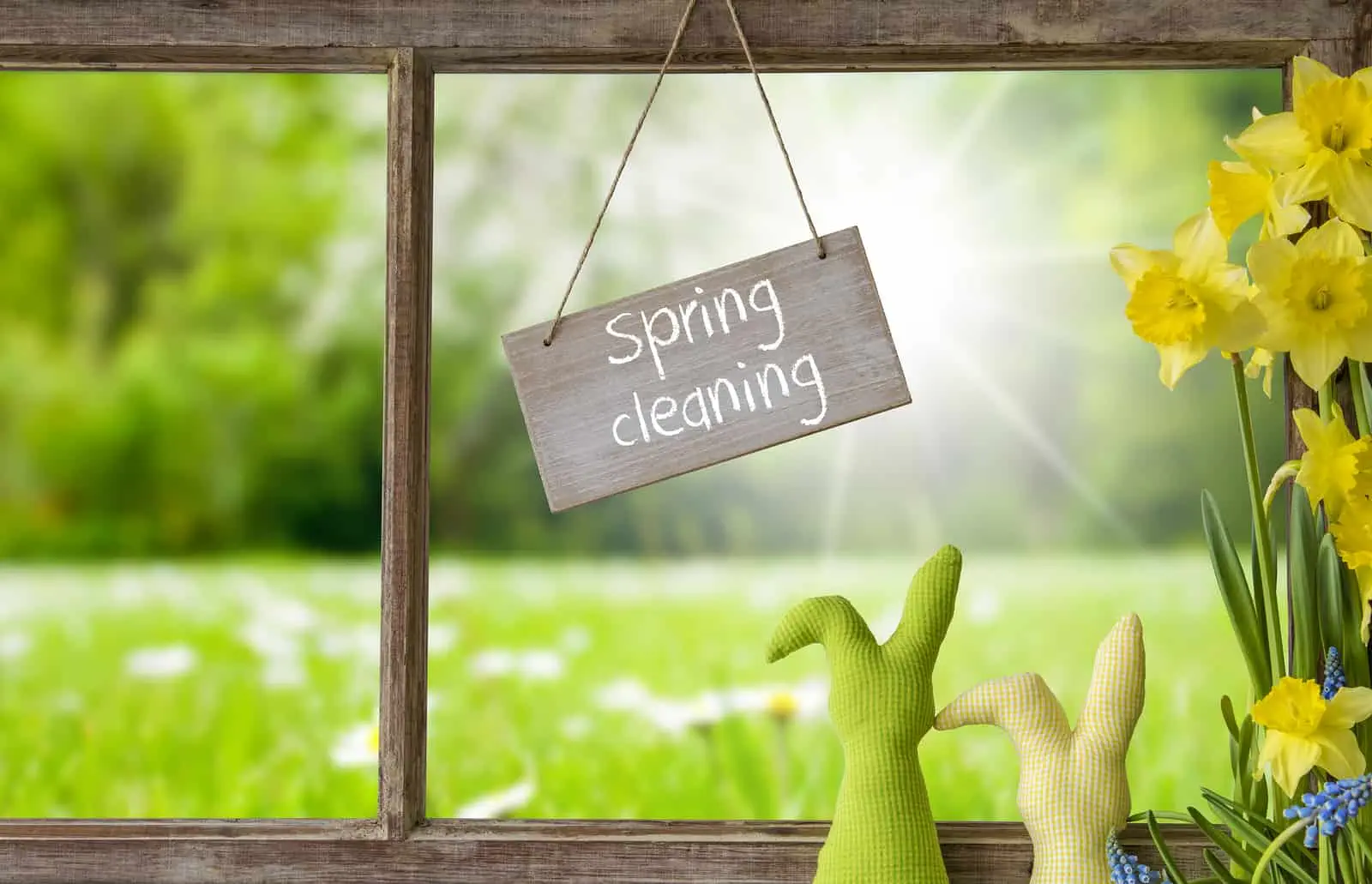 There are some kinds of work which become a headache for the household persons. They feel a burden to perform that work. The sane condition is with cleaning work. You will it hard to clean when the weather gets change, especially with spring cleaning. Don't get overwhelmed with the spring cleaning. Menage Total offers you Spring Cleaning Checklist which is like a gift for the spring cleaners. This helpful Spring Cleaning Checklist is of the best ways to shake of the winter and get you home and the apartment ready from the warmer month. This checklist will break the tasks into steps and will turn the whole cleaning work into fun. You can plan your day and the whole cleaning work with this Spring Cleaning Checklist.
This checklist includes these tasks;
Know when to start spring cleaning
First, do your basic house cleaning
Target the problematic areas
Start from the top
Clear out clutter
Enjoy  clean and fresh home
These are some important tasks which will make your spring cleaning much easier. This checklist will guide you about spring cleaning.
Know When to Start Spring Cleaning works
There are set rules for when to start spring cleaning. There is a tendency that people start spring cleaning in late March or early April. The climate conditions can better guide you. If you live in cooler areas, wait for spring cleaning until it is warm enough to open the windows. If you live in a warmer place you should start it earlier and finish it on time.
First, do the Basic House Cleaning
The spring cleaning process can be overwhelming if you start with a messy house. You should perform the basic house cleaning tasks first. Get the checklist of basic tasks and tackles in writing. When you have completed the basic cleaning tasks then clean the major areas.
Target the Problematic Areas
This Spring Cleaning Checklist covers many dirtiest parts of your house. It may include knobs, curtains, windows, shared appliances, and many more things. Take a look at your entire house and include your own problematic areas in the checklist. You might feel a problem in cleaning kitchen, stovetops, countertops, electric appliances or some other parts.
Start from the Top
When you are going with entire house cleaning. Remember, always start from the top and then move downward. You should start cleaning from the roof and clear the cutter. Then clean the ceiling, walls, windows, doors, curtains, blinds, furniture, and floors. In this way, dust will not spread all around.
Clear Out Clutter
Decluttering is a part of spring cleaning. It has less stuff around will make it easier to keep your house looking neat, clean, and organized. As you clean the kitchen, learn how to organize all the objects in your house.
Enjoy a Clean and fresh house
When you have done all the tasks from your Spring Cleaning Checklist. You have got a neat, clean, and organized house. Now its time to enjoy. You can take rest in a well organized and cleaned house.