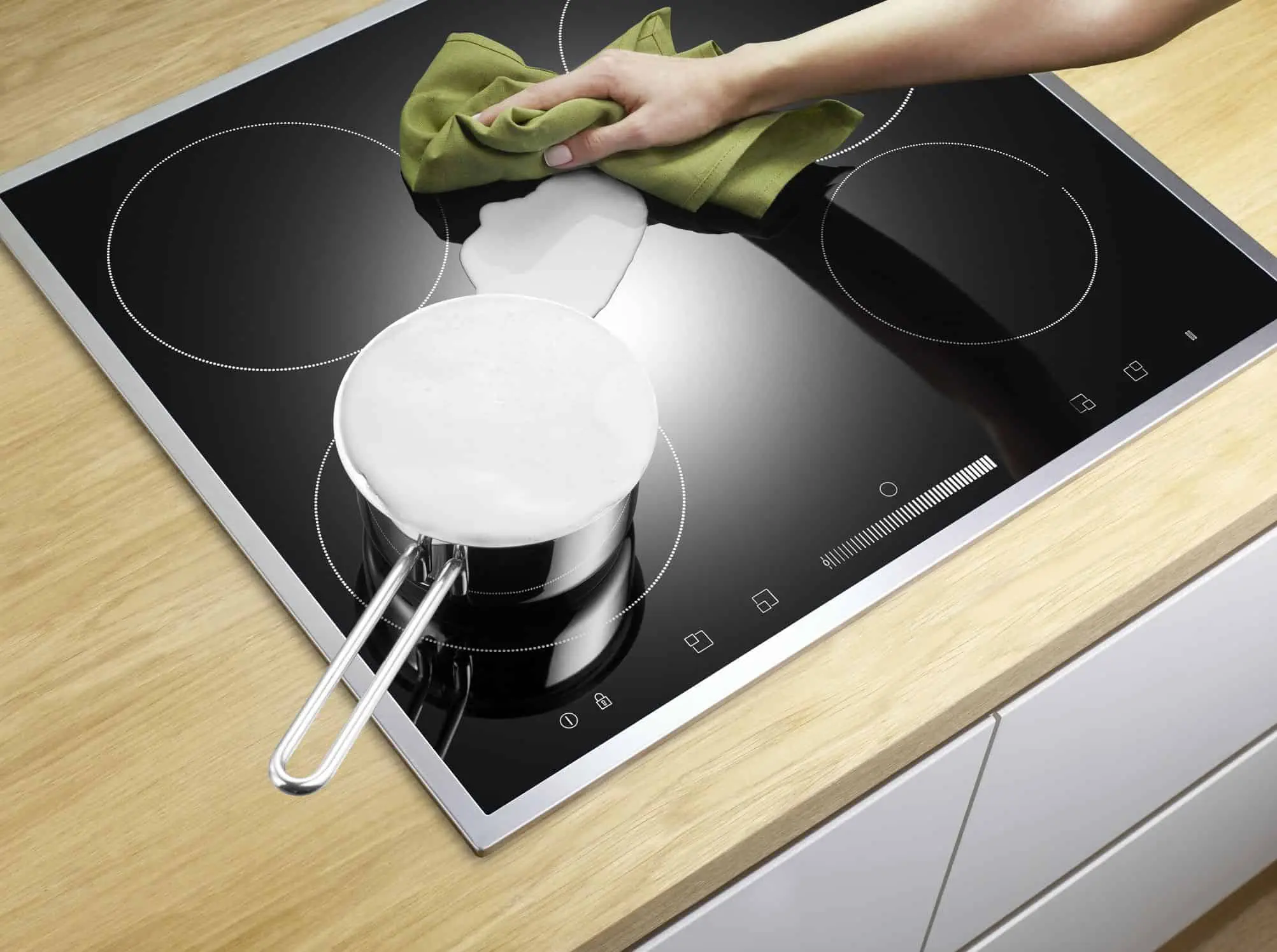 It's quite good to wipe up all spills as they occur when you are cooking. When you are in the midst of making a culinary masterpiece, that's the last in your mind. Your glass top stove is full of cake on food, grease stains, and yuck. If you don't want to hire commercial cleaners you should visit the Menage Total. We tell you some important Stove tops Glass Cleaning Tips. These tips will help you out in cleaning all those spots and stains from the glass top stove. Your glass top stove will start sparkling again when you will clean it according to our said manner;
Stove tops Glass Cleaning Tips include these tasks;
Use baking soda
White vinegar with a spray bottle.
Dish soap
scraper of razorblade
Sponge or dish towel
These are the tips and tricks which will help you out in glass top stoves cleaning. You can clean using any one of these Stove tops Glass Cleaning Tips.
Use of Baking Soda
Baking soda is a natural cleaner you can use it in a number of cleaning works. You can use it in cleaning stove top glass as well. Sprinkle the baking soda on the entire surface of the stovetop. It makes the scrubbing more easy and effective without creating scratches on the surface. Use a soft cotton cloth or towel cloth to rub it down.
White Vinegar
Here is another natural cleaner. You can use it in almost all types of cleaning works. Vinegar is one of the best natural cleaners which remove almost all types of stains, water spots, and dust spots. Sprinkle vinegar on the surface of the stove with the help of a spray bottle. Let it sit for a few minutes and then scrub it. It will remove all types of stains and residue from the glass.
Dish Soap
You can make a solution which is quite useful to deal with the spots and stains. Using dish soap and warm water you can make a solution. Apply this solution on the surface of stovetop glass. Sprinkle it on the whole surface rub it and clean all the spots and stains.
Scraper of Razorblade
You can use the scraper of razorblade for cleaning stovetops glass. You have to be very very careful in using this technique. Clean all the residue, foodstuff, and stick all other debris.
Sponge or Dishtowel
Use a wet sponge with cool water and wipe up any remaining debris or baking soda. If you have anything that is still stuck on, try to scrub it and remove it from there. Once everything is cleaned, use the microfiber cloth and buff the stovetop to a dry shine.
When you will go through these tasks you will get a neat, clean, and shiny stovetops. Your stovetop surface will spark again. You can get professional cleaning services if you want to get deep and detailed cleaning services.