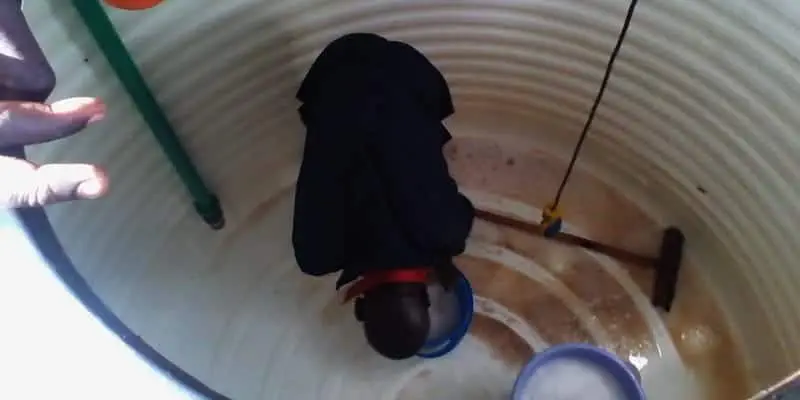 The water tank holds the water and you can use it for all kinds of jobs in your house. You use water in the bathroom, kitchen and other tasks. The water tank stores water and it needs cleaning services. If you don't clean it after a specific time there may be algae, bacteria, and other grime can build up. You should keep it sanitized and clean. If you want it clean yourself you should get in touch with Menage Total. We tell you some important Water tank cleaning tips Montreal. With the help of these Water tank cleaning tips in Montreal, you will easily clean your water tank.
Clean the surrounding and top of the tank
Manual scrub of the tank
Walls, ceiling and floor cleaning of the tank
Vacuum the tank
Mix vinegar or baking soda in the tank water and flow it from water pipes to make disinfect
The water tank is ready to fill up with water
You should follow these Water tank cleaning tips Montreal for getting it thoroughly cleaned.
Clean the surrounding and top
First of all, clean the surrounding area and top of the tank. You should remove the dust and dirt stick on the tops of it. Do a detailed dusting of the tank and remove all the dust from the surrounding and top as well.
Manual scrub of the tank
There may be stains, sediments, dust, fungus and dirt on the water tank. Manual scrub is much important to deal with these issues. Menage total suggests doing manual scrub you can get rid of these issues.
If your water tank is is bigger and made of bricks and tiles you. You should clean the ceiling, walls, and floor of the tank. There may be algae, fungus, and other sediments there. You should clean them carefully.
Vacuum the tank
When you have completed the wall, ceiling, and floor cleaning you should do vacuum it. Make sure there is no stain, dirt, algae, fungus, and other sediments there.
Make a solution
The water pipes may be a good place for bacterias. You should make a solution using vinegar or baking soda and mix it with water in the tank. Flow this water from the pipes of taps and showers. It will remove the germs from the water pipes as well.
The tank is ready for use
When you have done with sanitation of the water pipes, taps, and showers. You can fill the water tank and it is ready for use in domestic tasks.
Summary
Service Type
Professional Cleaning Services Montreal
Provider Name
Hany Elreggal
,
3583 Rue Ignace
,
laval
,
Quebec
-
H7P 3R4
,
Telephone No.514-654-4988
Area
3583 Rue Ignace, Laval, QC H7P 3R4, Canada
Description
Menage Total providing cleaning services to our clients. It's the best Cleaning Company in Canada. It is operationally in working in major cities like Montreal, Laval, and Longueuil and other parts of the country as well. You can simply contact us to get our cleaning service.