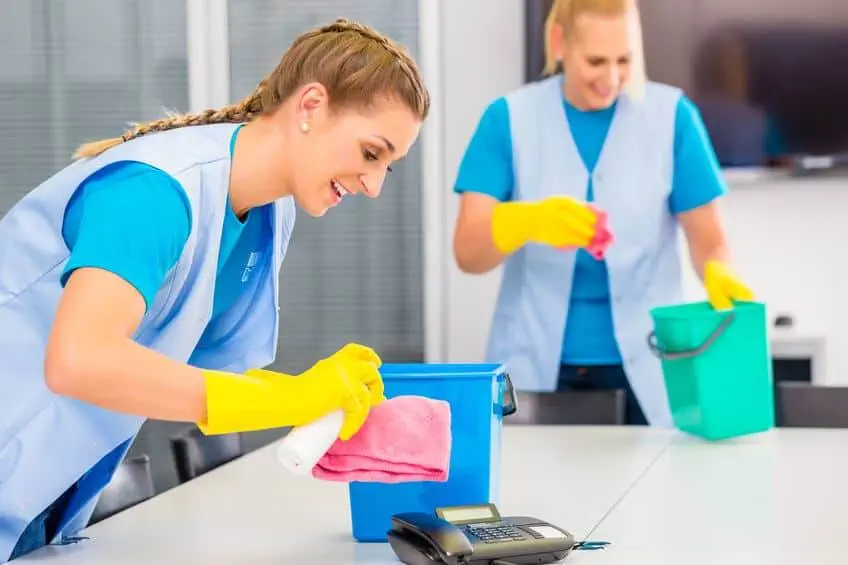 Every workplace deserves cleaning services on a regular basis. Employees spend much of their time in offices. The cleanliness of the workplace means a lot. You can't overlook or ignore the cleanliness condition of your office. It's the matter of well being of the employees working there. Because an unclean, dirty, and unhealthy workplace may cause diseases for the workers. If you have a question that Why Deep Office Cleaning is Important? Not Mention Menage Total is the best cleaning company which resolves all the issues and problems relating to cleanliness.
Here Menage Total is going to tell you Why Deep Office Cleaning is Important. 
Deep Office Cleaning (Top to Bottom)
You should adopt top to bottom or top-down strategy to clean your office. This approach is very useful and effective. You should adopt this approach even if you need a ladder to clean from the top of your office. Start from the ceiling dusting, fixture cleaning, light fixture cleaning, cobweb removing and end up on the floor cleaning.
When you completed the ceiling cleaning then there's a midsection. Mid section includes the walls, windows, doors, shelves, and wall paint. These objects and things appeal the cleaning services. You should not ignore them, remove dust, spots, stains, and smudges from there.
The bottom level has huge importance and significance. Clean the floor thoroughly, vacuum it, remove dust spots, wash it using a mixture of vinegar and warm water. After completing the washing apply mop and let the water soak. Then buff it to bring it's shine back.
Premises cleaning
You should keep the entire office premises neat and clean. From inside the office, you should clean the table, computer, cabins, doors, and window glasses. From outside the office wipe down the walls and remove all the spots, smudges, and dirt accumulation from there.
How often deep office cleaning occur?
You should determine after observing and analyzing the condition of your office. Is there huge traffic of people visit your office? Is the dust accumulation build up in a shorter time. If your working area gets messy shortly?
After determining these factors you will be better able to take a decision on how many times you need deep cleaning services.
Menage Total has flexible cleaning agreements. You can hire our professional cleaning services on a daily, weekly, biweekly, and monthly basis.