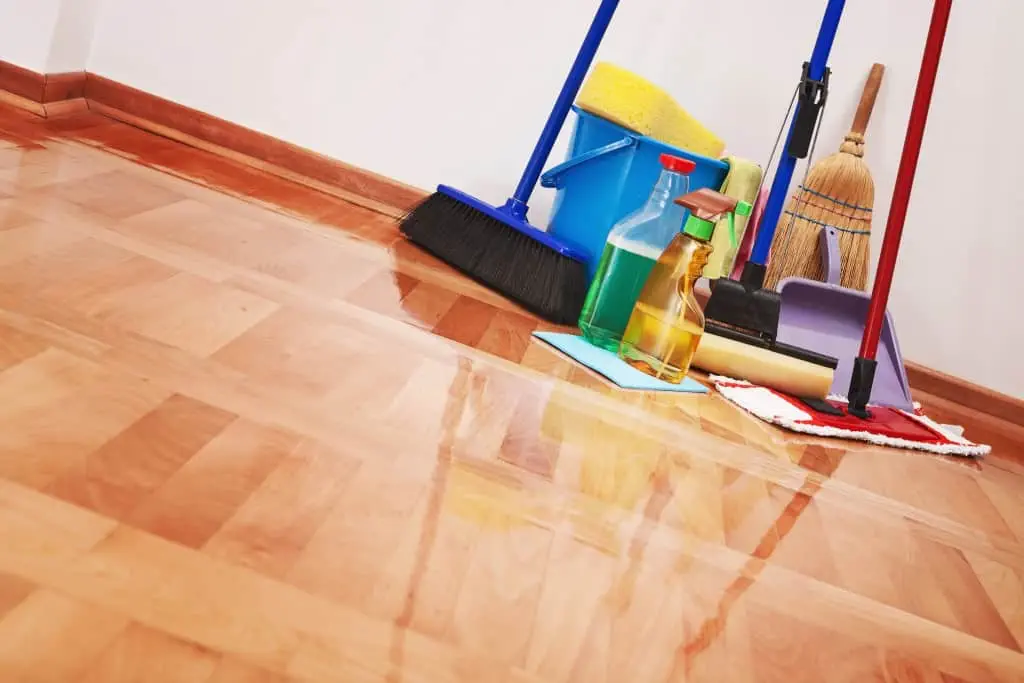 When do you start cleaning stains from the wood floor first determine what type of stains are? How long it's been there. The most common type is water stains. This stain shows that water is penetrated the finish of the wood floor. Wood may get damage from these types of stains. Water can affect the quality and durability of the wood floor. Menage Total tells you some Wood Floor Stain Removing tips and techniques which will help you out. These tips will enable you to deal with water and liquid stains efficiently.
Fresh Stains Removing tips:
If you have just spilled water on your wood floor or furniture, moving quickly can prevent stains from occurring. You should immediately buff that area with a soft cotton cloth. This will absorb water from the floor surface. If there is a mark, you can use a blow dryer to dry the moisture before it creates a stain. In this way, your floor will be safe from stains.
Here Menage Total tell you some more tips and techniques to deal with stains;
Removing older stains
Watermark Remover
Hardwood floor cleaner
Magic Eraser
Toothpaste usage
Vinegar and Baking Soda
Bleach
These are the ingredient which you can use to deal with stains on your wood floor. You can use any one of these according to the nature of the stain.
Removing old stains
A number of methods you can use to clean older stains. You may have to try more than one to get the stains to vanish completely. You can use a magic eraser, toothpaste, vinegar or baking soda. Use bleach as well to remove the older stains.
Water-mark remover
There are a number of commercial products which you can use to clean the stains from the floor and from furniture as well. The stains caused by heat, cold, alcohol or magic markers can also be removed with water-mark remover. You should first read the instructions written of it. Make sure the use of masks and gloves while cleaning them.
You can buy hardwood floor cleaning products from home improvement and household supply store. Apply these hardwood floor cleaners to remove the stains from the floor.
Magic Eraser
It is another commercially made product which you can use to clean your hardwood floor. You just have to buff a damp gamic eraser gently, going with wood grains. If the stains are deeper then you need several minutes to clean them.
Toothpaste Usage
You can use white toothpaste, not gel, for the remedy. Apply a small amount of toothpaste on the stain and buff gently, use a soft cotton cloth. Wipe off the toothpaste with a damp cotton cloth and polish the floor. You can add baking soda to the toothpaste if the stains are tougher.
Vinegar and Baking Soda
You can use vinegar and baking soda to clean the stains from the hardwood floor. These ingredients can be used separately. You can make a mixture of vinegar with water. Use a spray bottle and apply it on the stains.
Same thing with the baking soda you should make a solution of it and use it with the same way on the stains.
Bleach
Bleach is a chemical made ingredient which can remove spots and stains from the floor. You should use it with care. Apply a small amount of bleach only on the stains. Let it sit there for a few minutes and then wipe it with a damp cloth.